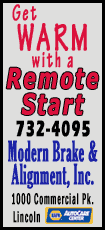 The Justice Department says the AB InBev and Modelo deal would reduce competition by bringing two of the most popular beer brands -- Budweiser and Corona -- under one owner. That would lead to higher prices for Americans.
Constellation was not named in the government suit but it says it has a vested stake in the deal, which it supports. The Victor, N.Y., company has its own deal pending to acquire Crown that it says could be affected by the case.
Although Modelo owns Corona and other brands, those beers are distributed in the U.S. through Crown, which is a joint venture of Modelo and Constellation. To address antitrust concerns over its deal with AB InBev, Modelo had planned to sell its half of Crown to Constellation.

The motion filed Friday would allow Constellation and Crown to have direct access to the legal proceedings.