The company said it has told customers expecting the next 787 deliveries that those planes have either been delayed, or are at risk for a delay. Boeing is still building the long-range, fuel-efficient planes, and it reiterated that it has no plans to slow production.
The world's fleet of 50 787s has been grounded since Jan. 16, after a battery fire and a smoldering battery happened just days apart. Knowing the root cause could take weeks, investigators have said. Fixing it could take longer.
The 787 is the first commercial airliner to rely heavily on lithium-ion batteries. Each plane has two of the 63-pound blue power bricks, one near the front to provide power to the cockpit if the engines stop, and one near the back to start up the auxiliary power unit, which is essentially a backup generator.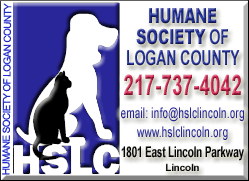 The National Transportation Safety Board's detailed update on Thursday said the Jan. 7 fire on a recently-landed plane in Boston started when one of the battery's eight cells short-circuited, causing it to heat up. The heat in turn caused swelling in neighboring cells, and they short-circuited, too.
In about 30 days the board plans to issue an interim report on its investigation and post online all the test results and factual information gathered in its investigation, NTSB Chairwoman Deborah Hersman told reporters this week.
One of the big unknowns right now is whether Boeing will need to drop the lithium-ion batteries in favor of a battery more like that used on other planes. Boeing executives have said they don't intend to. The company said that its people are working around the clock to find the problem. On Thursday, Boeing won permission from the Federal Aviation Administration to conduct limited test flights.
Boeing's stock is close to where it was before the Jan. 7 fire, falling 87 cents to close at $76.56 on Friday. But investors have been watching closely for updates. That's because Boeing has billions of dollars tied up in research on the 787, and billions more dollars in 787s parked in Everett, Wash. and other sites that are waiting to be delivered.