Jumping off the cliff has put Diplo right in the middle of things as Sunday's Grammy Awards approach.
Up for producer of the year, he's got parties with Snoop Dogg and Skrillex planned in the run up to music's biggest night. Next he'll release a new, much-anticipated Major Lazer album and the reggae album he produced for Snoop. Down the road he's got projects with Chris Brown, 2 Chainz, Tinie Tempah and Riff Raff among others.
The producer, whose given name is Wes Pentz, took time out Thursday to reflect on where he's been over the last 10 years. He admits over a quick snack of sketchy sushi in the conference room of his label Mad Decent that he's not really sure what tomorrow will bring. But wherever he travels next, he knows he won't be covering the same ground twice.
"I think we're on top at this label right now and what we do as far as creative people, but if that changes I'll start making pizza," Pentz said with a laugh. "I'll be the best (expletive) pizza maker. Underground pizza, whatever that is."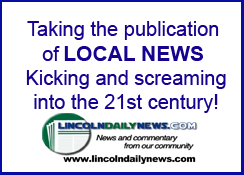 The drive to do something different and new has taken Diplo from the fringes of dance music to the top of pop. Along the way he reshaped hip-hop, exposed the world to new sounds from places like Brazil and Jamaica, and caught the attention of stars like Beyonce and MIA.
His latest convert? Justin Bieber.
"I Twittered I was with Justin Bieber and some kids were mad at me..." Pentz said. "I was telling some other producers in the EDM world and they were like, 'Man, I can't go in the studio with Justin Bieber. My fans would leave me.' I'm like, 'What? (Expletive) your fans.' I don't do it for the fans, I do it for myself. If they want to go or whatever and find something new, that's cool. You've got to believe in your music first of all. If you're going to be a slave to your genre or your fans, that's a death sentence, you know?"
His inventiveness and willingness to merge different sounds into new things makes Diplo a different kind of producer, one others recognize as a player to pay attention to. He caught Rick Rubin's attention, for instance, when he began working with MIA. Rubin thinks "Paper Planes" was something of a milestone in the hip-hop world, helping force the genre in a new direction after tracks started to become interchangeable.
"The sort of world beat that he brings, I think it's finding more accessibility," Rubin said. "And with each record he makes that widens that spectrum, it allows others to follow that new trend or be inspired by the trend to see, 'Oh, somebody made this left turn, now I can make this right turn.' And it just opens things up."
Diplo sees Rubin, who broke through in hip-hop but has evolved into an unclassifiable player in the music industry, as someone to model his career after -- someone who brings out the best in artists and makes them think differently.

Diplo began thinking about different sounds and how they might flow together while traveling around the South with his family as his father migrated from job to job in the healthcare industry. He lived in Mississippi and Tennessee and Florida, before moving to Philadelphia and finally Los Angeles as an adult.