"We wanted to tell the full story behind the frivolity," said Yang, adding: "It's a quiet approach."
Holmes and Yang sat down at a hotel on the opposite side of Manhattan with a handful of fashion journalists on Thursday, the opening day of fashion week, to walk them personally through 15 looks Holmes called their favorites.
Katharine Hepburn's practical-yet-chic look of the 1940s, Donna Karan's use of the shoulders and back as erogenous zones, Halston's glamorous sportswear and Chanel's mastery of seaming and studs were all in their minds as they built the pieces and outfits.
"We're not trying to be trendy ... but we're trying to make high-quality pieces you'll wear over and over again," Holmes said.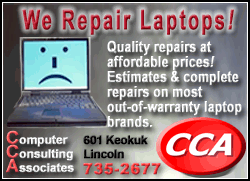 Holmes was wearing an A-line shirtdress in the blue-and-black plaid that was dominant in the collection, while Yang wore one of the slouchy blazers that has become a key piece for the label, founded in 2009.