Kors, acting as a guest panelist, Posen, Heidi Klum and Nina Garcia were one big happy family when they took their seats at Lincoln Center to watch the collections of this season's contestants. (Kors and Klum joked they've spent so much time together over the years that they now look like brother and sister.)
"I didn't call Zac with any tips before he started. He knows what he's doing," Kors said in a preshow interview. "I knew I was leaving it in very capable hands."
Chiming in, Posen added: "I had 10 seasons to watch Michael, and I had been a guest judge with him. I'm sure I learned a few things."
The show is the godmother of fashion reality TV, now in its 11th season. It was time for a change, said Klum, who is an executive producer. Kors' schedule forced the switch, but it's been good for the show.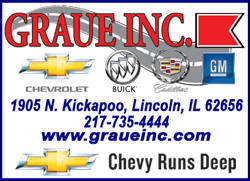 "Of course, I miss Michael, but I talk to him A LOT, and the show has his blessing," she said.
The other new wrinkle this go-around is that the contestants have been working in teams -- and they are not necessarily happy about it, Klum said.
"Project Runway" has outlasted some other competition shows because it opens a window on something people are always curious about," she said. "I never saw this as only a reality show. I see it more as a documentary that shows you how clothes are made, how designers get them to fit, how they find the fabrics."