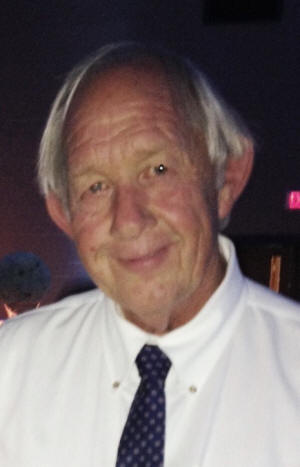 Lewis 'Ed' Barrick
[February 08, 2013] ATLANTA -- Lewis Edward "Ed" Barrick, 62, of Atlanta, died Thursday, Feb. 7, 2013, at noon at Memorial Medical Center in Springfield.
(Below is a copy of the obituary from the funeral home.)
___
ATLANTA-Lewis Edward "Ed" Barrick, 62, of Atlanta, died at 12:00 noon February 7, 2013 at Memorial Medical Center, Springfield, Illinois.
Ed was born on February 7, 1951 in Lincoln, IL the son of Lewis A. "Zoo" and Mildred Rose Feldman Barrick.
Ed is survived by a daughter: Cara Barrick of Peoria and a son: Stephen Barrick of Virden, IL. He was preceded in death by his parents and one brother, Jack.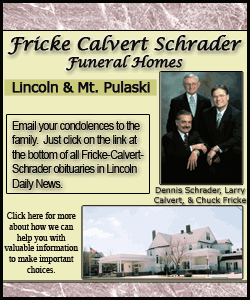 He was retired from the Illinois Department of Transportation as foreman of road crews. He was a member of Holy Family Church of Lincoln; Eagle's Lodge #2708; was All State Tackle for the Lincoln Railers in 1968; and previous assistant coach for the high school.
Services for Ed will be Tuesday, February 12, 2013 at 10:00 a.m. at Fricke-Calvert-Schrader Funeral Home, Lincoln with Rev. Simon Taabu officiating. Burial will be in St. Mary's Cemetery, Lincoln. Visitation will be Monday, Feb. 11 from 4:00-7:00 p.m. at the funeral home with a rosary service at 3:30 p.m. Memorials may be given to the American Cancer Society or American Heart Association.