LCU men outlast St. Louis College of Pharmacy

Send a link to a friend
[February 09, 2013] ST. LOUIS -- The Lincoln Christian University men's basketball team traveled to St. Louis, Mo., on Thursday to take on St. Louis College of Pharmacy. The previous time these teams met, the College of Pharmacy (7-13) beat LCU (10-13) 59-46 in a defensive battle. Thursday's night game proved to be much different as LCU won 84-74.
Two LCU players stepped up to lead their team to a victory. In the first half, as LCU was struggling to score in the first five minutes of the game, junior forward Raymond Shegogg (Sun River Terrace, Lincoln College) began attacking on offense with an array of 3-pointers and driving layups. Shegogg scored 15 of LCU's first 18 points of the game within a span of eight minutes. LCU ended the first half with a 32-27 lead.

In the second half, it was LCU's senior captain and shooting guard, Brady Cremeens (Hopedale, Olympia High), who led the offensive attack. Cremeens hit eight straight 3-point field goals to lead LCU to a 16-point lead with nine minutes left. The College of Pharmacy responded, though, and brought the lead back to within seven points. After calling timeout, LCU regained their commanding lead, and despite a small run from St. Louis toward the end of the game, LCU hung on to win by 10 points, thanks in large part to freshman guard Anthony Rush (Peoria, Illinois Central College), who knocked down 5 of 6 free throws.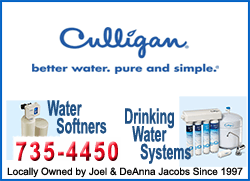 Cremeens tied his career high as he led LCU with 37 points on 11-of-23 shooting, including 8 of 14 from beyond the 3-point arc and 7 of 7 from the foul line. Shegogg followed Cremeens with 19 points on 8-of-13 shooting and grabbed six rebounds. Rush chipped in 10 points and four assists, including going 6 of 8 from the foul line.
For the College of Pharmacy, guard Clayton Earhart (Steelville, Mo.) led the team with 23 points on 9-of-16 shooting. Guard Shawn Menckowski (Christopher, Ill.) chipped in 18 points on 6-of-20 shooting. Forward Gozie Uzenda (St. Louis, Mo.) recorded the game's only double-double, with 15 points and 10 rebounds.
LCU will return to action on Wednesday as they travel to Eureka College (13-8) for an 8 p.m. tipoff.
___
LCU's School of Undergraduate Studies is a member of the National Christian College Athletic Association, Division II. Founded in Lincoln in 1944, Lincoln Christian University's three schools -- the School of Undergraduate Studies, the Hargrove School of Adult & Graduate Studies, and the Seminary -- share a mission to nurture and equip Christians with a biblical worldview to serve and lead in the church and the world. For more information about the Red Lions, visit LincolnChristian.edu/athletics.
[Text from file received from Lincoln Christian University]