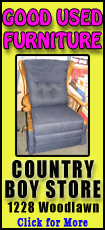 Obama also may use Tuesday's prime-time address before a joint session of Congress to announce the next steps for concluding the U.S.-led war in Afghanistan by the end of 2014.
Obama's State of the Union marks his second high-profile speech to the nation in about three weeks, after his inaugural address Jan. 21 that opened his second term. White House aides see the two speeches as complementary, with Tuesday's address aimed at providing specifics to back up some of the Inauguration Day's lofty liberal rhetoric.
The president previewed the address during a meeting Thursday with House Democrats and said he would speak "about making sure that we're focused on job creation here in the United States of America." Obama said he would try to accomplish that by calling for improvements in education, boosting clean energy production, and reducing the deficit in ways that don't burden the middle class, the poor or the elderly.
While those priorities may be cheered by some Democrats, they're certain to be met with skepticism or outright opposition from many congressional Republicans, especially in the GOP-controlled House. The parties are at odds over ways to reduce the deficit. Republicans favor spending cuts; Obama prefers a combination of spending cuts and increasing tax revenue.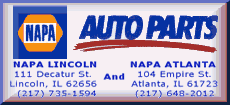 The president said he would address taxes and looming across-the-board budget cuts, known as the sequester, in the speech. The White House and Congress have pushed back the automatic cuts once, and Obama wants to do it again in order to create an opening for a larger deficit reduction deal.
"I am prepared, eager and anxious to do a big deal, a big package that ends this governance by crisis where every two weeks or every two months or every six months we are threatening this hard-won recovery," he said last week.
The economy has rebounded significantly from the depths of the recession and has taken a back seat for Obama since he won re-election in November. He's instead focused on campaigns to overhaul the nation's patchwork immigration laws and enact stricter gun control measures following the massacre of 20 schoolchildren in Newtown, Conn., in December.
The president also raised expectations for action this year on climate change after devoting a significant amount of time to the issue in his address at the inauguration.
But the unemployment rate is persistently high at 7.9 percent, economic growth slowed last quarter and consumer confidence is falling, so the economy could upend Obama's plans to pursue a broader domestic agenda in his final four years in office.
Tony Fratto, who worked in the White House during President George W. Bush's second term, said Obama has to show the public that he's still focused on the economy before he can get their full support for his other proposals.
"We're not in a position where he can blame anybody else for the economy now," Fratto said, "Now it's his economy."
Obama is expected to use his address to press lawmakers to back his immigration overhaul, which includes a pathway to citizenship for 11 million illegal immigrants, and his gun control proposals, including universal background checks and a ban on assault weapons.
Voting rights groups expect the president to call for changes that would make it easier for people to vote.