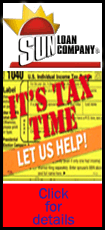 Throughout the downturn in the housing market, average investors, sometimes pooling their money, have bought foreclosures at a sharp discount and turned them into rentals. Many homeowners also have purchased a second home and rented out their first property.
Although the housing market is showing signs of recovery, demand for rental housing is expected to remain strong. The national unemployment rate remains high at 7.9 percent, banks are still working through a backlog of foreclosures and tight lending requirements prevent many renters from becoming homeowners.
And the Fed has said it will keep its short-term interest rate, the federal funds rate, at a record low until U.S. unemployment falls below 6.5 percent, something many economists don't expect to happen until late 2015 at the earliest.
"In this market, at this point, it's a sweet spot," says Chris Princis, a senior executive at financial advisory firm Brook-Hollow Financial and owner of two rental properties in Chicago. "You're getting the market where it's just starting to rebound, but still at the bottom, with what's looking to be a great recovery."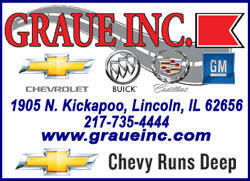 Here are six tips on becoming a landlord or investor in rental property:
1. UNDERSTAND WHAT IT MEANS TO BE A LANDLORD
Residential real estate generally provides three possible ways to get a return on your investment: when it's sold, assuming it has grown in value, by collecting rent and through tax savings, such as the mortgage interest deduction.
So, if you elect to buy a property for the long-term investment potential, the goal should be to ensure that the rental income covers the cost of your mortgage and monthly maintenance costs.
If you buy a foreclosed home, you'll have to factor in the cost of repairs to ready the home for rent. And if you have a mortgage on the property, you'll need to be prepared to cover the costs for however long it takes to find a tenant.
"Real estate is a great investment if people are paying their rent," says Princis. "If they're not paying their rent, it's a horrible investment."
2. BUY IN AN AREA WITH A HISTORY OF STRONG RENTAL DEMAND
Neighborhoods near universities are a good option. For homes in residential areas, proximity to schools can be a good draw for families.
Condominiums and similar properties in communities with a homeowners' association can be a great option because the association arranges for upkeep on the property.
But check the fine print on your mortgage and homeowners' association rules to make sure turning your property into a rental isn't forbidden.
If you're going to buy a foreclosure, be prepared to compete with other investors, many of them paying in cash. And because many require upgrades and repairs, expect that it will take longer until you'll be generating rental income.
Websites like Zillow.com and Trulia.com list foreclosures, as well as rentals in a given area.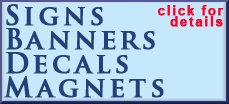 Foreclosure tracker RealtyTrac Inc. recently ranked U.S. metro areas, with a population of 500,000 or more, according to the supply of available foreclosures for sale and their discount versus other homes, among other criteria. Among the top 20 cities deemed the best places to buy: Miami, Chicago, Philadelphia, El Paso, Texas; and Poughkeepsie, N.Y.
Claire Thomas, a retiree in Phoenix who owns 10 rental condos in Las Vegas, says that landlords looking to keep their properties as income-generating rentals for many years should look into areas that are not too expensive.
"I would rather have a middle-of-the-road rental that stays rented than a higher-end (property)," she says.