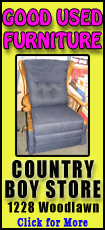 "I don't know what I was thinking when I wrote the chorus to this song," lead singer Nate Ruess, 30, joked. "This is in HD, everyone can see our faces, and we are not very young."
Fun.'s run -- and a surprising victory by Gotye for record of the year -- took some of the luster off Ocean's evening, but there's no question all eyes were on him as he won two awards and blew up Twitter. Only Chris Brown, with whom Ocean scuffled last month, remained seated as the 25-year-old R&B winner walked to the stage during a standing ovation. Ocean beat Brown, who attended with girlfriend Rihanna, for the urban contemporary album award that both were nominated for.
Dan Auerbach of The Black Keys appeared headed to an overall win on music's biggest night with four wins, including producer of the year.
Gotye, Jay-Z and Kanye West had three wins -- sharing one award with Ocean -- along with Skrillex, and a slew of nominees had two wins apiece, including former best new artist winner Esperanza Spalding.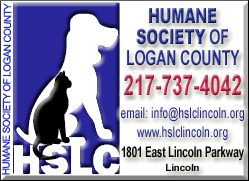 "We Are Young" helped fun. earn a starring role at these Grammys with nominations in all four major categories after the release of their first album, matched only by Christopher Cross in 1981, and six overall. The band turned in a powerful early performance of "Carry On" as a downpour on stage began mid-song and guitarist Jack Antonoff got a kiss from girlfriend "Girls" creator Lena Dunham after winning.
But Gotye's "Somebody That I Used To Know," featuring Kimbra, was 2012's top-selling song and just as omnipresent. He also won best alternative album for "Making Mirrors" and best pop/duo performance for "Somebody." Prince presented him with the record of the year trophy and the Australian paid tribute to The Purple One's influence.
Auerbach took the early lead thanks to a strong run in the pre-telecast awards show and had only lost once midway through the night.
His Black Keys took best rock performance for "Lonely Boy" during the main telecast and earlier in the day won best rock song for "Lonely Boy" and best rock album for "El Camino" with bandmate Patrick Carney, and Auerbach was named producer of the year. He also got an assist -- but no trophy -- on Dr. John's best blues album "Locked Down," which he produced.
Ocean won best urban contemporary album for "channel ORANGE" and best rap/sung collaboration for "No Church in the Wild" with fellow top nominees Jay-Z and West, and The-Dream. The win came after victories for Jay-Z and West for best rap song and best rap performance for "... in Paris," another "Watch the Throne" track.
Other winners included Rihanna, Beyonce, Mumford & Sons and Taylor Swift, who opened the show as the Mad Hatter. Swift dressed in white top hat, tails, shorts and tall boots during the surreal version of her hummable hit "We Are Never Ever Getting Back Together" that included a troop of mime clowns and a guy on a tricycle with a flame-thrower attached.
The singer pretended to talk to the offending boyfriend on the phone: "I'm busy opening the Grammys and we're never getting back together."