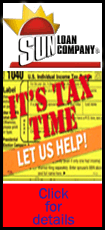 RICK ROSS WORKS IT
Rick Ross is a businessman as much as he is a rapper.
"There's a lot of networking to be done here," he said on the red carpet at Sunday's Grammy Awards, adding he had already done "three or four deals."
Ross likes how his genre has taken what he sees as its rightful place at the annual ceremony.
"I feel like hip hop is most definitely more present at the Grammys," he said, noting the presence of what he called such "underground legends" as Nas.
--Beth Harris
http://twitter.com/bethharrisap
THE BROWN-OCEAN STANDOFF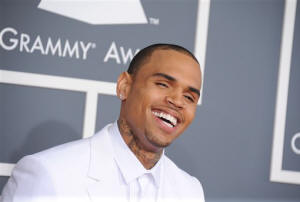 Chris Brown clapped -- but didn't stand -when Frank Ocean beat him for the urban contemporary album Grammy.
The standing ovation snub between the pair, who brawled last month over a parking space at a West Hollywood studio, was clearly captured in a screenshot posted on Twitter by the site BuzzFeed.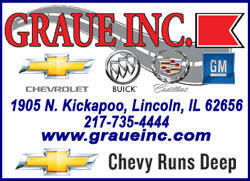 The image shows Nicole Kidman, Keith Urban, Jennifer Lopez, Adele and several others on their feet while Brown remains seated.
BuzzFeed's photo of Brown's diss was retweeted hundreds of times just a few minutes after it was posted.
--Derrik J. Lang
http://twitter.com/derrikjlang
SKIRTING THE GRAMMY DRESS CODE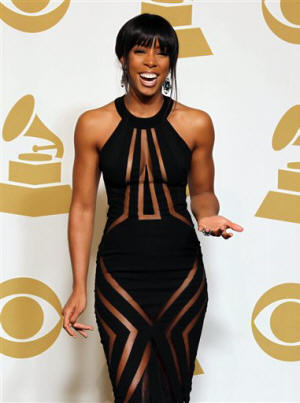 Kelly Rowland, in a revealing long black dress, says she just barely skirted this year's Grammy dress code. Sort of.
"I almost broke the code," the R&B singer joked backstage Sunday.
"If I turn to the side I might," she added to laughter.
Rowland was referring to the memo that CBS, the show's broadcaster, put out this week asking that participants make sure "buttocks and female breasts are adequately covered."
Rowland's Georges Chakra dress had portions that are see-through.
--Mesfin Fekadu
http://twitter.com/MusicMesfin
ADELE: NO TIME TO BE COOL
Adele says she's been so busy singing nursery rhymes to her new baby son that "I don't really remember what's cool and what's not."
Still, she was cool enough to add another Grammy to last year's six-award sweep when she won Sunday night for pop vocal performance for "Set Fire to the Rain (Live)."
That may have to hold her for a while.
She's set to perform her Golden Globe-winning song from the James Bond film "Skyfall" at the Oscars in a couple weeks, and says she's been so busy she's had little time to work on her new album.
"I'm not very far along at all," Adele confessed backstage at the Grammy Awards. "I've been out of the loop really."
--Sandy Cohen
http://twitter.com/APSandy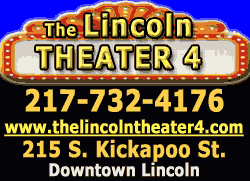 QUICKQUOTE: NATE RUESS
"I don't know what I was thinking writing the chorus for this song. If this is in HD, everybody can see our faces, and we are not very young." -- fun. lead singer Nate Ruess as the band accepted the song of the year Grammy for "We Are Young."
--Sandy Cohen
http://twitter.com/APSandy
GRAMMYS DON'T WAIT FOR ANYONE
The Grammy Awards show started at 8 p.m. EST. Not at 8:05 or 8:07 or 8:10
The late-arriving celebrity crowd quickly learned that fact when they were kept in a vestibule with all the regular folks until the first commercial break. Only then were they allowed to take their seats.
That meant Drake, Jenna Jameson and Tito Ortiz had to cool their heels while Taylor Swift opened the show with her exuberant performance of "We Are Never Ever Getting Back Together."
The waiting continued as host LL Cool J greeted the audience and on through Ed Sheeran and Elton John's performance.
The stars' handlers did manage to move them to the front of the line that was waiting to get in.
--Nekesa Mumbi Moody
http://twitter.com/nekesamumbi
TAYLOR SETS TWEETERS ATWITTER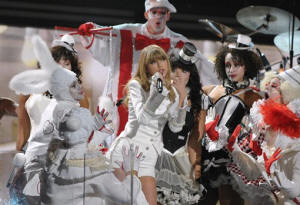 Did Taylor Swift just launch World War III?
After Swift broke into a faux British accent during her Grammy-opening performance, several One Direction fans took to Twitter to voice their disdain at the apparent dig at one of the singer's former flames, One Direction member (and native Brit) Harry Styles.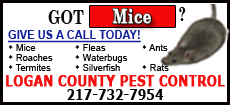 The English-accented flourish came when Swift started speaking in the middle of an "Alice in Wonderland"-like performance of her Grammy-nominated song "We Are Never Ever Getting Back Together."
Reaction was swift.
"Did Taylor Swift just do an English accent?" director Judd Apatow tweeted immediately after it happened.
--Derrik J. Lang
http://twitter.com/derrikjlang