Ben Affleck was named best director for the based-on-reality story of a longshot plan to rescue a group of American diplomats from Iran after the 1979 Islamic Revolution, and the film also took the editing trophy.
Affleck, who has made a remarkable journey from little-regarded actor to award-winning director, dedicated his directing prize to "anyone out there who's trying to get their second act."
George Clooney, a producer of "Argo," quipped: "I don't know what you're going to do for a third act."
Daniel Day-Lewis won his universally expected best-actor trophy for "Lincoln" -- the only prize out of 10 nominations for Steven Spielberg's historical biopic.
Day-Lewis -- a famously intense actor who reportedly stayed in character as the 16th U.S. President throughout the "Lincoln" shoot -- cracked a joke as he was given his prize.
He said that in anticipation of having to make an acceptance speech, "I've actually stayed in character as myself for the last 55 years."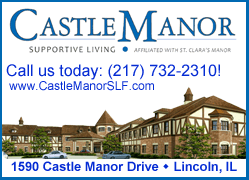 Emmanuelle Riva, the 85-year-old French film legend, was named best actress for Michael Haneke's poignant old-age portrait "Amour." It also was named best foreign-language film.
Made-in-Britain French revolutionary musical "Les Miserables" won four prizes, including best supporting actress for Anne Hathaway. James Bond adventure "Skyfall" spied some elusive awards recognition, winning trophies for music and best British film.
The British awards, known as BAFTAs, are increasingly glamorous -- despite a well-earned reputation for dismal weather -- and ever-more scrutinized as an indicator of likely success at the Hollywood Oscars. In recent years they have prefigured Academy Awards triumph for word-of-mouth hits such as "Slumdog Millionaire," ''The King's Speech" and "The Artist."
This year they spread their honors widely, with multiple trophies for "Life of Pi," ''Silver Linings Playbook," ''Amour" and "Django Unchained," as well as "Argo."
Kathryn Bigelow's Osama bin Laden thriller "Zero Dark Thirty" was shut out of the prizes, despite five nominations.
This season's movie with momentum is crowd-pleaser "Argo," which has been building steam with big prizes at ceremonies such as the Golden Globes, the Producers Guild and the Directors Guild of America Awards.
It is now considered a front-runner for the best picture award at the Oscars on Feb. 24, even though Affleck was not nominated for best director there.
"Argo" marks a change for Affleck, whose first two features as director -- "Gone Baby Gone" and "The Town" -- were set in his native Boston. In "Argo" he stars as Tony Mendez, a CIA agent who poses as a sci-fi filmmaker in a risky plot to rescue Americans in Tehran.
"I wanted to get as far away from Boston as I could," Affleck said. "I ended up in Iran."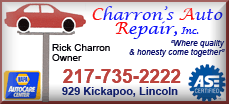 "Skyfall," the highest-grossing film in the Bond series' 50-year history, was named best British film -- rare awards-season recognition for an action movie. Thomas Newman's score also won the best-music prize.