Lhuillier has been lucky in Hollywood (Julianne Hough at the Golden Globes) and hopes these gowns will help continue her run.
"Well you know, every time I start a collection I always say, 'What haven't I don't before, what's exciting, what's new, what do I want to accomplish this season?' So I wanted this girl to be super sexy. It's dramatic, mixed in with a little Art Deco, and just really intense color and intense structure."
While she didn't skimp on comfy, everyday looks for fall, sending out cable knit dresses in bone and shaggy fur coats, her gowns stole the show -- though her roomy cocktail dresses with high-low hemlines and swingy sheer overlays were pleasers, too.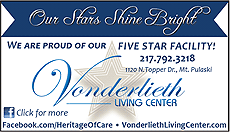 She used a digital feather print on crepe for a sheath dress and a crepe strapless gown. A burnished brocade was printed on a tweed, notched-collar coat paired with black pants. Another print was an abstract of butterflies.
For fall, Lhuillier said backstage before the show that she "wanted to be darker, more sensual, and a little stronger and more confident" on the runway this time around. She wouldn't talk Oscars.
"You'll have to wait and see but, um, anything is possible," she smiled.