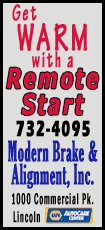 The cat, named Lily, was a 4-year-old Siamese Blue Point rescue cat, according to Purina ONE, which sponsored the show along with Reese and provided the feline visitor. The pet food company says it wants to bring attention to the fact that leash-training can benefit cats by incorporating activity into their lives.
As for the fashion, Lily may have been timid, but Reese's designs were the opposite -- full of mixed prints and bold colors, like the floral-printed neoprene frock in pink, orange and black that accompanied the cat-bearing model.
Reese is perhaps best known for the shimmery pink and silvery-blue dress that Michelle Obama wore to the Democratic National Convention, and her dresses didn't disappoint on Sunday, including a sleek black knee-length number with huge red flowers on it, its dainty shape contrasting nicely with the boldness of the print.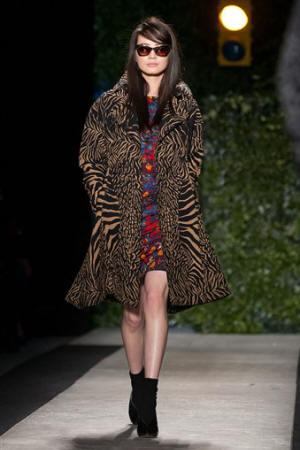 From flowers to animals: There were animal prints all over the collection. A cheetah-print coat opened the show, paired with a black lace shirt and a charcoal pant. The collection also included a cheetah tunic covering a cheetah skirt, a zebra-print trench over a crepe floral dress and an "animal jacquard" coat in tan and black worn over a sequined sweater.
"There are so many cool ways to use animal prints," Reese said backstage. "Subtle and not so subtle. Even in the beading."