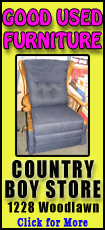 The most unexpected looks at the show at the New York Public Library's grand entrance hall were the flashes of bright yellow, including a sleeveless trench; the techno shine she added to pleated skirts that the audience could only see as the models walked; and the long cape-style tuxedo coat. That coat looked like it belonged to a husband or boyfriend and would be draped over a woman's shoulders as she made her way home from a fancy wintertime event. "It's sharp, refined ... feels very sexy."
It's worth mentioning her that David Beckham sat in the front row, as he always does, and then held their young daughter, Harper, in his arms backstage as his wife did post-show interviews.
The designer said she is "spending more time in England, although I miss America, but you see England in the fabrics."

Beckham's opening look was a windowpane plaid coat, and she also incorporated more sweaters and knits into the collection. There was a nod to mod with some geometric, colorblocked shift dresses.
One of the important evolutions for fall is the softer shoulder, which she used to tweak one of her popular zip-back, slim-fit dress silhouettes.
For shoes, she put models in lower kitten heels, made in collaboration with Manolo Blahnik, which was a bit of a surprise for a woman known for skyscraper stilettos.