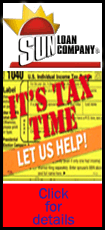 The look was strong and simple for the men: big black biker jackets, with fitted black jeans. On the women's side, many of the looks -- from jackets to tops to dresses -- featured little silver chains.
But not too thick, emphasized the label's designer, Sharon Wauchob.
"I didn't want it to be too aggressive and tough," she said backstage of the chain detailing. "It's always a very careful balance between expressing femininity and expressing a strong identity."
Also big on the runway: delicate black chiffon tops for the women. And although black was very big in general, there were a few items in sparkly silver lame, like a tartan stencil "slash-neck" dress, paired with black sateen skinny jeans, or a silver lame jumpsuit. Hewson said one of her favorite items was a black leather jacket with open shoulders.
Edun was founded in 2005 by Bono and Hewson to promote change through a trading relationship with Africa. Of the 38 outfits displayed Thursday, all but a few included garments that will be produced in Africa or made from fabrics sourced there.