The fashion hordes these days are way too busy tweeting, Instagramming and taking video with their smartphones to put those busy hands together. But more often than not, so are the fashion houses.
Technology has taken over in important ways for designers and was ready made for this New York Fashion Week as the huge storm had the elite teetering around Manhattan in blowing snow, clutching those phones.
Audiences had already been on the bandwagon, taking phone pics from their seats and posting reviews online before the models were off the runway, but designers are figuring out how to use all the instant feedback to their advantage.
Before the snow hit, information went out to retailers, editors, stylists and bloggers on how to view the Donna Karan and Helmut Lang shows online and through phone apps for those unable to attend in person.
Rachel Roy and Peter Som switched to entirely digital catwalk shows. Rebecca Minkoff and Kenneth Cole beamed live tweets on the walls, with Cole pledging donations to amFAR if a certain hashtag was used during the show.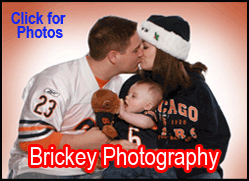 Tommy Hilfiger collected curated interactions -- and added some himself -- that were shared with guests entering and exiting his menswear show. He planned to do the same Sunday for his women's collection.
Still clutching those phones, the crowds dealt Saturday -- Day 3 of the eight days of fall previews -- with the storm's mush of an aftermath in their dash around town and at the Mercedes-Benz Fashion Week tents at Lincoln Center.
The industry will shift to Milan, London and then Paris after the shows close here Feb. 14.
PRABAL GURUNG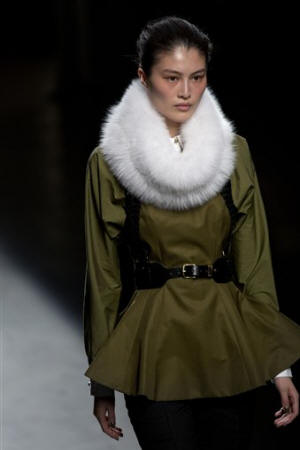 Military touches are shorthand in high fashion for strength and confidence. Gurung added some exclamation points, specifically citing as his muse a woman in combat.
There has been much in the news -- and Gurung is a newshound -- about the Pentagon's decision to open more on-the-ground options to women and also technological advances in women's body armor.
"They're redesigning the whole uniform for women because all this while they've been wearing men's uniform," he said backstage.
That led Gurung to think about women's empowerment, all the way to women he read about from the Ukraine who are coming together in self-defense against human trafficking.
There were smart jackets with gold hardware and some with red-and-black brocades, crisp navy suits, and leather harnesses over stretch-crepe dresses with sexy slashes on the bodice and asymmetric peplums and hemlines.

There had to be a little femininity mixed in with the aggressiveness, Gurung explained, because it's femininity that gives women their best tool "to rule a man's world."
JILL STUART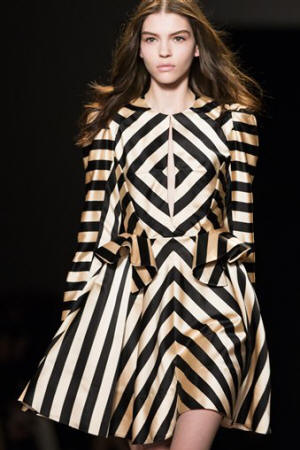 It was that easy: Stuart woke up one day thinking about how stylish British model Stella Tennant and her friends were, so Stuart thought she would create a wardrobe just for them.
She aimed to dress an aristocratic fashion risk-taker for all those parties at castles in the English countryside.