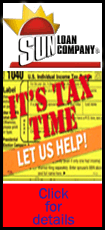 Anat Hoffman says the women were detained for wearing religious garb that Orthodox Judaism reserves for men only. They were detained at the Western Wall, one of Judaism's holiest sites.
Silverman's sister Susan, a Jerusalem rabbi from the liberal Reform movement, was detained along with her teenage daughter. Hoffman says they are still in police custody.
Police spokesman Micky Rosenfeld confirmed the detentions.
About 300 people gathered Monday at the Western Wall to protest Orthodox control of the site.
Israel's prime minister has ordered officials to seek solutions for non-Orthodox women wishing to pray at the site.
Copyright 2013 The Associated Press. All rights reserved. This material may not be published, broadcast, rewritten or redistributed.