Ethanol plants idled since drought began
Send a link to a friend
[February 11, 2013] (AP) -- Many U.S. ethanol plants have halted production over the past year, mostly because the drought has made it difficult to get locally produced corn. Most plan to restart, but it may not be until the 2013 corn crop is harvested in September.
Below is a list of idled plants and the month they ceased operation:
NEBRASKA
Midwest Renewable Energy LLC in Sutherland, February 2012.

NEDAK Ethanol, in Atkinson, June.

Valero-Albion in Albion, June.

Aventine in Aurora-East, September.

Abengoa in York, January.

Abengoa in Ravenna, January.
INDIANA
Valero in North Linden, June.

New Energy Corp. in South Bend, November.
MINNESOTA
Central Minnesota Ethanol Co-op in Little Falls, August.

Biofuel Energy in Fairmont, September.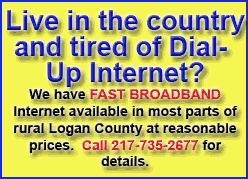 NORTH DAKOTA
ARIZONA
Pinal Energy in Maricopa, July.
KANSAS
East Kansas Agri-Energy in Garnett, August.
ILLINOIS
Aventine-dry mill in Pekin, September.
GEORGIA
Southwest Georgia Ethanol in Camilla, October.
MISSISSIPPI
Bunge-Ergon in Vicksburg, November.
OHIO
Valero in Bloomingburg, December.
MISSOURI
TEXAS
White Energy in Plainview, January.
CALIFORNIA
Aemetis in Keyes, January.
Copyright 2013 The Associated Press. All rights reserved. This material may not be published, broadcast, rewritten or redistributed.