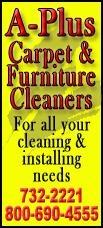 What to do to stave off a roof collapse:
THE RISK: The snow that accumulated over the weekend will act as a sponge, soaking up extremely heavy rain and threatening roofs with collapse. Roofs that are at most risk of being burdened by wet snow are flat or slightly pitched, said Peter Judge, a spokesman for the Massachusetts Emergency Management Agency.
WHAT TO DO: Try to remove weight ahead of Monday's rain and do so safely, Massachusetts Gov. Deval Patrick said. Use roof rakes to safely pull off snow, Judge said. If you have to climb a ladder, first make sure the ladder is placed in a safe area away from ice. Wear boots to avoid slipping.
WHAT TO AVOID: Stay off the roof itself, Judge advised. "We don't recommend that people, unless they're young and experienced, to go up on roofs," he said.
Copyright 2013 The Associated Press. All rights reserved. This material may not be published, broadcast, rewritten or redistributed.