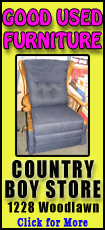 In a report commissioned by the family, former U.S. Attorney General and Pennsylvania Gov. Dick Thornburgh said the investigation by former FBI director Freeh resulted in a "rush to injustice." That report, authorized by the university, found that Paterno and three former administrators covered up child sexual abuse allegations against former assistant coach Jerry Sandusky.
Those findings last July were unsupported by the facts, said the family critique released.
"The lack of factual report for the ... inaccurate and unfounded findings related to Mr. Paterno, and its numerous process-oriented deficiencies, was a rush to injustice and calls into question the credibility of the entire Report," Thornburgh was quoted as saying in the family's analysis, posted on the website paterno.com.
Months in the making, the report was billed as an independent analysis of the work by Freeh, who defended his report Sunday.
"I stand by our conclusion that four of the most powerful people at Penn State failed to protect against a child sexual predator harming children for over a decade," he said in a statement issued through a spokesman.
The family's report concluded that observations related to Paterno in the Freeh report was unfounded, and were a disservice to Paterno, the university community and Sandusky's victims "and the critical mission of educating the public on the dangers of child sexual victimization."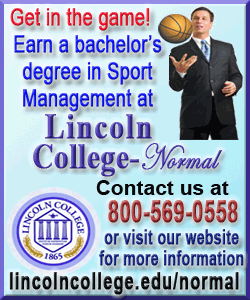 The central claim that Paterno "was engaged in a conspiracy ... there's simply no basis anywhere in the report for that finding. That in my view renders the whole report of very little value," Thornburgh said in an interview with The Associated Press. "There's simply nothing in this record, in the Freeh report, that indicates he was involved in any way."
Freeh's findings also implicated former administrators in university president Graham Spanier, athletic director Tim Curley and retired vice president Gary Schultz. Less than two weeks after the Freeh report was released in July, the NCAA acted with uncharacteristic speed in levying massive sanctions against the football program for the scandal.
"Taking into account the available witness statements and evidence, it is more reasonable to conclude that, in order to avoid the consequences of bad publicity, the most powerful leaders at Penn State University -- Messrs. Spanier, Schultz, Paterno and Curley -- repeatedly concealed critical facts relating to Sandusky's child abuse," Freeh wrote in releasing the report.
The former administrators have vehemently denied the allegations. So, too, has Paterno's family, though a detailed counter-offensive began in earnest this weekend.
The family's findings said that Paterno never asked or told anyone not to investigate or report an allegation made against Sandusky 12 years ago, Saturday, Feb. 9, 2001.
Paterno also never asked or told anyone not to discuss or hide information reported by graduate assistant Mike McQueary about the 2001 allegation, the critique said, and followed university protocol in reporting information to superiors and left it to them to "to investigate and report as appropriate."
Thornburgh said he found the report at points to be inaccurate, speculative and fundamentally flawed about the role -- if any -- played by Paterno.
Appearing on ESPN's "Outside the Lines" program Sunday, Paterno family attorney Wick Sollers said it was too early to talk about legal action, though they were "evaluating all the legal options at this stage of the game."
Paterno's widow, Sue Paterno wrote in a letter Friday to former players that she sought a "full record of what happened."
The treatment of Paterno -- fired over a late-night telephone call -- as well as the handling of the Freeh report and the resulting NCAA sanctions by university leadership remain sensitive topics with some unhappy groups of alumni, ex-players and community residents.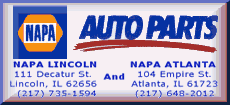 Penn State said Sunday that Freeh was brought in to conduct an independent investigation of the school's response to the allegations, and not actions of entities unrelated to Penn State. Freeh offered 119 recommendations to strengthen governance and compliance, the majority of which have been implemented, the school said.
"It is understandable and appreciated that people will draw their own conclusions and opinions from the facts uncovered in the Freeh report," the school said.
Freeh, in his report, said his team conducted 430 interviews and analyzed over 3.5 million emails and documents. The former federal judge said evidence showed Paterno was involved in an "active agreement to conceal" and his report cited email exchanges, which referenced Paterno, between administrators about allegations against Sandusky in 1998 and 2001.
According to Thornburgh's findings, Freeh's report relied primarily on about 30 documents, including three notes authored by Paterno, and 17 emails. Four emails referenced Paterno -- none sent by the octogenarian coach who notoriously shunned modern electronic technology.
Sandusky, 69, was sentenced to at least 30 years in prison in October after being convicted last summer of 45 criminal counts. Prosecutors said assaults occurred off and on campus, including the football building.