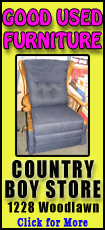 Christopher Harris was the first to appear. During the scheduled status hearing, several items were discussed, including the schedule of events leading up to the April 29 trial in Peoria County.

Drazewski reviewed some of those dates, saying that there had been a request to extend the date for disclosure of exhibit lists from Feb. 15 to March 29. Assistant Attorney General Michael Atterberry confirmed the extension that had been agreed to in a meeting in the judge's chambers prior to the hearing.

Drazewski also confirmed that a motion had been made by defense attorneys Dan Fultz and Peter Naylor for the appointment of an expert consultant. Drazewski said the state had agreed to allow the motion, and Drazewski had granted the motion.

Drazewski also noted that the state also had a right to an expert consultant of its own. He set a deadline of April 1 for the state to disclose whether or not it had retained such a consultant and to file any reports prepared by that consultant.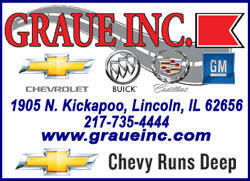 Atterberry confirmed that on March 1 there will be a motion hearing. Drazewski said the hearing will begin at 9 a.m. and take place in Lincoln. It is expected to last the full day. This will be the time where motions pertaining to witnesses and evidence may be submitted by both the defense and the prosecution for the judge's consideration.
Drazewski told the council that on April 19 at 1:30 p.m. they are to meet at the Peoria County Courthouse. The meeting was first designated as a status hearing and a chance for attorneys to acquaint themselves with the facilities. However, as discussions ensued, the question came up as to whether it was really necessary to have a status hearing that day.
In the case of a status hearing, Christopher Harris, who is currently being held at the Logan County Safety Complex, would have to be transported to Peoria, as it is his right to be present at all hearings.
Drazewski then responded that there would be no status hearing unless something came up between now and then that would warrant one, in which case Harris would need to be present. Therefore, he said the meeting in Peoria on April 19 would be an "open house" for the attorneys.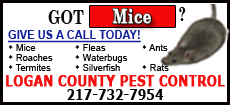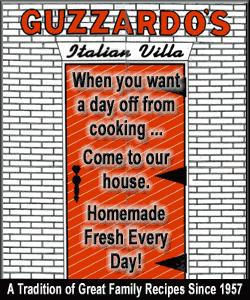 In regard to the motion hearing on March 1, Drazewski said the deadline for the attorneys to submit their written motions would be Feb. 15. He told the attorneys that he intended to read every motion prior to the March 1 date. In order to expedite the process on March 1, he said the attorneys should not spend a great deal of time reviewing what had already been submitted in writing.
It was also noted that all counsel had a deadline of Feb. 1 for the completion of discovery in the case. For the most part, that deadline was met, but it was noted that there were still a few pieces of discovery to disclose, which would be done as soon as possible.
While he was speaking about the discovery and evidence, Drazewski rose from his seat at the bench and walked to the side, where three packages lay. He said all three items were for the prosecution. He indicated there were envelopes from the Illinois State Police and St. Francis Medical Center in Peoria.
There was also a very large box given to the prosecution, which Drazewski said was from the Illinois State Police Forensic Science Laboratory.
Finally, Drazewski told the attorneys that while proceedings for the trial are set to begin on April 29 with jury selection, that particular process has been pushed back one day to April 30. He said they would still officially begin the trial process on April 29 and added, "I'm sure we'll have plenty to do."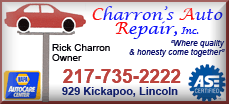 After approximately 20 minutes, Christopher Harris was taken out of the courtroom. As has been the practice throughout these cases, there was a short lull while Christopher was removed from the building and Jason Harris brought in.
When Jason Harris was present, Drazewski asked if there was anything that needed to be addressed. Harris' attorney Steven Skelton said he thought the only thing needed was a confirmation that Jason will have a status hearing on March 1. Atterberry agreed that there was nothing else to do at this time. Drazewski confirmed that Jason Harris will have a status hearing at 9 a.m. on March 1, and court was dismissed.
[LDN]