Lincoln and Herndon in Mount Pulaski for birthday celebration

Send a link to a friend
[February 12, 2013] MOUNT PULASKI -- For those entering the Mount Pulaski Courthouse on Saturday morning, it was a spectacular start to the day, with President and Mrs. Abraham Lincoln doing the greeting. A large crowd of visitors and history buffs came out to enjoy the president's birthday celebration.
Before heading upstairs to the courtroom, visitors were treated to Mary Todd's cake and punch.

The featured speaker in the courtroom was historian and storyteller Brian "Fox" Ellis, who slipped into the first person as William "Billy" Herndon, Abraham Lincoln's friend and law partner in Springfield. The two were law partners for 16 years and friends for much longer. Ellis held the standing-room-only crowd enthralled for almost an hour as he portrayed Billy Herndon telling stories about his friend Abraham Lincoln -- stories that answered some of the most important questions about how Lincoln became a lawyer and his skill as legal counsel. It was the most entertaining history lesson one could imagine!

Ellis asked and answered a number of questions about how the young Lincoln rose from poverty to be one of the most successful lawyers in the United States, at one time the highest paid lawyer in the country.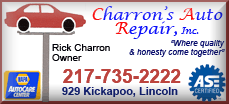 Lincoln traveled the 8th Judicial Circuit in central Illinois, and he and Herndon were involved in over 4,000 cases. Lincoln represented clients before the Illinois Supreme Court 400 times, with some of the cases still relevant today.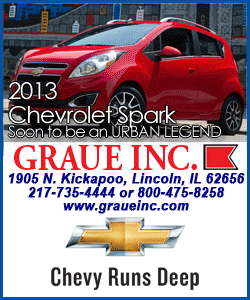 Ellis, as Herndon, stated that Lincoln's law career prepared him for his role as arguably the greatest president of the United States.
Lincoln was a voracious reader and was interested in everything. He used his vast knowledge on many subjects and his wonderful talent for storytelling to win over juries all over central Illinois.
Brian "Fox" Ellis is a full-time storyteller and interpreter of historic figures. He not only channels Billy Herndon, but Walt Whitman, Charles Darwin and many others, sometimes spending up to a year researching a new person so that he can present a seamless first-person presentation. He rushed to leave Mount Pulaski to catch a flight in St. Louis for Denver, where he was going to present Charles Darwin at an event.
Ellis and his wife are currently moving from their Peoria home to historic Bishop Hill, Ill., to open a bed and breakfast called Twin Flower Inn.
[By CURT FOX]