Finmeccanica CEO Giuseppe Orsi is under investigation in a case involving the payment of euro500 million ($670 million) in bribes for the sale of 12 helicopters to the government of India. Prosecutors in Busto Arsizio, north of Milan, ordered a search of Orsi's home, as well as the headquarters of Finmeccanica's AgustaWestland helicopter division.
Authorities also ordered the house arrest of AgustaWestland CEO Bruno Spagnolini.
Finmeccanica, which is 30-percent government owned and was once considered a jewel among Italian companies, said in a statement that it will continue operating as usual and expressed support for the executives. The statement called the measures against Orsi and Spagnolini ''precautionary."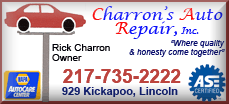 Orsi has repeatedly denied paying any bribes.
Finmeccanica shares dropped 8.4 percent to euro4.36 in Milan trading despite an order by the market watchdog banning short-selling of the company's stock. Short-selling is when traders sell stock they do not actually own, hoping to buy it back at a lower price.
Finmeccanica and its executives have been the target of a wide-ranging, years-long investigation into alleged corruption in the awarding of international contracts. In 2011, Orsi took over at the helm of Finmeccanica when the previous chairman and CEO, Pier Francesco Guarguaglini, was also implicated in the bribery investigation.