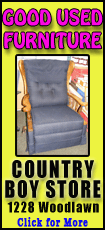 Bridge disputes in Congress on taxes and spending. Shrink budget deficits. Manage tense economic ties with China. Press Europe to reduce debts while fighting a recession. Defend the U.S. financial overhaul law. Prevent a global currency war.
And those are just the obvious challenges.
Lew's job isn't quite as perilous as the one that greeted the now-departed Timothy Geithner four years ago. As Treasury secretary, Geithner had to help stabilize a teetering U.S. banking system after the worst financial crisis since the 1930s and help lift the economy out of a deep recession.
The economy and banking system are far healthier now. But if the Senate backs Lew's nomination after a committee hearing Wednesday, he will likely have to marshal all his strengths as a budget specialist and perhaps overcome inexperience in some areas to achieve significant success.
The federal budget is sure to preoccupy Lew's early weeks, and it's also likely to dominate his confirmation hearing before the Senate Finance Committee. Republicans are expected to use the hearing to stress their differences with the administration over deficits and taxes.
Sen. Orrin Hatch of Utah, the panel's top Republican, said he would press Lew on "what kind of plan the Obama administration has to confront our skyrocketing debt and our broken entitlement programs."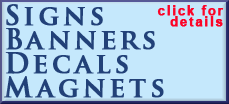 Lew, 57, will likely be well-prepared to spar over taxes and spending. He has twice served as a White House budget director -- once during the Clinton administration and once under Obama before becoming White House chief of staff.
Going back to his days as an aide to House Speaker Tip O'Neill in the early 1980s, Lew has amassed three decades of experience at the top levels of Washington policy-making.
He isn't expected to have trouble winning Senate confirmation, despite the likely arguments from Republicans that the administration isn't doing enough to contain "entitlement" programs such as Medicare, Medicaid and Social Security whose costs are straining the federal budget.
After Wednesday's hearing, committee members will have two days to send questions to Lew to answer before they vote. The full Senate could vote on the nomination late this month.
That would give Lew little time before his first budget challenge -- the March 1 date when deep spending cuts in defense and domestic programs will kick in unless Congress and the administration agree on some way to avert them.
The second challenge would come March 27, when much of the government would shut down if Congress doesn't extend a temporary measure authorizing funding. And the nation's borrowing limit must be raised by May 18 or the government could default on its debts.
Few are optimistic that negotiators will strike a "grand bargain" to simultaneously resolve the budget rifts, avoid slashing spending too much for now and shrink the deficit over the long run.
"You will get little deals along the way but not much else," said Stanley Collender, a budget expert at Qorvis Communications. "I don't see them having the time or the inclination to do a grand bargain."
Collender thinks a temporary government shutdown will occur once the current budget measure runs out March 27. A shutdown could force the two sides into a compromise over spending cuts and the need to fund the government for the rest of the budget year.
Sen. Jeff Sessions of Alabama, the top Republican on the Budget Committee, has already expressed opposition to the nomination. Sessions argues that Lew was less than forthcoming as Obama's budget director in describing the magnitude of the government's budget deficit.
And House Republican officials who negotiated with Obama's team over a deal to raise the federal debt ceiling in 2011 have accused Lew of using budget gimmicks to demonstrate phantom cuts in spending.
"Lew is obviously very knowledgeable on budget matters, but he may lack the diplomatic skills to forge a compromise with Congress," said Sung Won Sohn, an economics professor at the Martin Smith School of Business at California State University.