A Federal Trade Commission study released Monday found that one in four consumers surveyed discovered an error in at least one of their credit reports from the three major credit bureaus.
Only 5 percent of the consumers found errors severe enough to increase their rates on mortgage, auto loans and other financial products.
The FTC's Bureau of Consumer Protection recommends that consumers take steps to ensure the information on their credit reports is accurate. Most negative information can remain a part of your credit history for seven years.
Here are some tips on how to dispute credit report mistakes and lessen the chance of unwarranted blemishes that stain your credit profile:
GET YOUR CREDIT REPORTS
The first step is to get a copy of your credit report from each of the major credit reporting firms -- Experian, TransUnion and Equifax. Consumers are entitled to a free report every 12 months from each of the credit bureaus. You can get copies at www.annualcreditreport.com.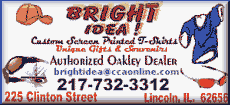 It's important to review your credit history periodically. For one thing, lenders can make errors when they report client accounts to credit bureaus. And if an identity thief opens an account in your name without your knowledge, that can hurt your credit until you discover what's happened.
FILE A DISPUTE
If you believe there's an error in a report, you can submit disputes online at www.equifax.com, www.experian.com, www.transunion.com. You can also submit the dispute by mail or phone, the address or number should be on your credit report.
The FTC's study found that four out of five consumers who found erroneous information in their credit report and filed a dispute with the credit bureaus had a correction made to at least one of their credit reports.
BE PATIENT
Once a dispute is received, credit bureaus are required to respond within 30 days. The credit bureau will contact the lender that provided the information that is under dispute. At that point, the lender looks into the matter. If a fix is made, the lender must alert all three credit bureaus of the error.
When the investigation is complete, the credit bureau must provide written results and a free copy of your report if the dispute results in a change. This report does not count as your free annual report.
CONTACT LENDERS
Another option: Reach out to the lender on the account where the error showed up and ask that they update the credit bureaus with correct information.