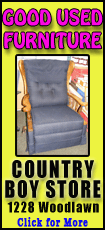 The award-winning production duo is planning the most performance-filled Oscar show ever. They promise a "wow moment" in each of its 13 acts, so the show demands a more dynamic stage and more dressing rooms and rehearsal time than previous Oscar productions.
"I don't think any Oscars have been as performance-based," Meron said.
It's no surprise, given the pair's hit-filled history: They produced 2003's best picture, "Chicago," and count TV's "Smash" and the recent Broadway revival of "How to Succeed in Business Without Really Trying" among their credits.
With an unprecedented number of performances, this year's Oscars could look a little more like the Grammys, which is typically like a three-hour all-star concert with a few awards thrown in.
The Grammys have it easier, of course: It's a show about music wherein the nominees are accustomed to live performances, plus the Recording Academy gives out the bulk of its 81 awards during an untelevised ceremony that precedes the main event. The Oscars televise the presentation of all 24 of its awards and have traditionally relied on clip packages to showcase the cinematic achievements of its honorees.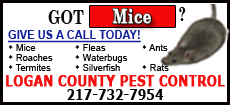 Packing the Academy Awards with performances of various kinds should up the entertainment factor.
"Some of them are musical, some of them are dramatic and some of them are comedic," Zadan said, adding that running out of space for their A-list roster of performers -- including Barbra Streisand, Adele and Norah Jones -- is "a great problem."
"When you do an Oscar show, you don't have a dressing room problem. The presenters don't get dressing rooms. And how many people perform on the Oscars, like one or two?" he said. "We have a staggering amount of performers, and each of them needs a dressing room... We're measuring the magnitude of how big the show is by the fact that we don't have (enough) dressing rooms."
Just added to the list of stars who may need spots? The cast of "Chicago."
The producers announced Monday that Renee Zellweger, Catherine Zeta-Jones, Queen Latifah and Richard Gere will reunite on the stage where "Chicago" won its Oscar 10 years ago.
"In a night of celebration of the music of the movies, we find it very appropriate," Meron said.