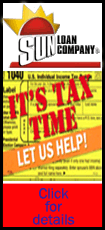 He died Feb. 4 in Delaware, according to Haley Funeral Directors in the Detroit suburb of Southfield, Mich., which is handling arrangements. It didn't have details on his death.
Byrd, who was also a pioneer in jazz education, attended Cass Technical High School in Detroit, played in military bands in the Air Force and moved to New York in 1955. The trumpeter, whose given name was Donaldson Toussaint L'Ouverture Byrd II, rose to national prominence when he joined Art Blakey's Jazz Messengers later that year, filling the seat in the bebop group held by his idol Clifford Brown.
He soon became one of the most in-demand trumpeters on the New York scene, playing with Max Roach, Sonny Rollins, John Coltrane and Thelonious Monk. He also began his recording career by leading sessions for Savoy and other labels.
In 1958, he signed an exclusive recording contract with the Blue Note label and formed a band with a fellow Detroit native, baritone saxophonist Pepper Adams, making their label debut with the 1959 album "Off to the Races." The band became one of the leading exponents of the hard-bop style, which evolved from bebop and blended in elements of R&B, soul and gospel music. A 1961 recording, "Free Form," brought attention to then 20-year-old pianist Herbie Hancock.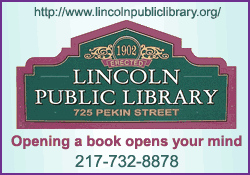 "Donald had this beautiful tone and had a very lyrical sense of playing and a real sense of melody," said Hancock, who two years later joined Miles Davis' famed quintet and later formed his own Grammy-winning jazz-funk band.
In a telephone interview Monday night, Hancock said Byrd was a key influence earlier in his career. He said Byrd took him "under his wings" when he was a struggling musician newly arrived in New York, even letting him sleep on a hide-a-bed in his Bronx apartment for several years.
"He was the first person to let me be a permanent member of an internationally known band," Hancock added. "He has always nurtured and encouraged young musicians. He's a born educator, it seems to be in his blood, and he really tried to encourage the development of creativity."
Hancock also said Byrd encouraged him to make his debut album for Blue Note and hooked him up with Mongo Santamaria, who turned Hancock's tune "Watermelon Man" into a chart-topping hit. He also urged him to accept Davis' offer to join his quintet.
In the 1960s, Byrd, who had received his master's degree from the Manhattan School of Music, turned his attention to jazz education. He studied in Paris with composer Nadia Boulanger, became the first person to teach jazz at Rutgers University in New Jersey, and started the jazz studies department at Howard University in Washington, D.C.
Byrd began moving toward a more commercial sound with the funk-jazz fusion album "Fancy Free" in 1969, taking a path followed by fellow trumpeters Miles Davis and Freddie Hubbard. He teamed up with the Mizell brothers to release "Black Byrd" in 1973, a blend of jazz, R&B and funk that became Blue Note's highest selling album at the time.