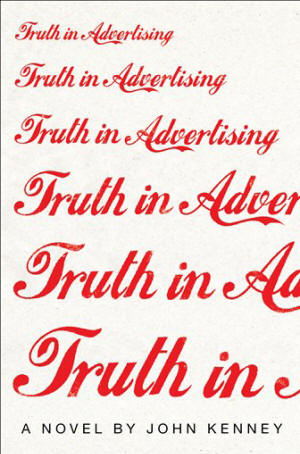 REVIEW
Novel set in ad world offers laughs, lessons
By AP's Christopher Sullivan
Send a link to a friend
[February 12, 2013] PHILADELPHIA (AP) -- "Truth in Advertising" (Touchstone), by John Kenney
A hilarious op-ed column on politics appeared in The New York Times as the 2012 presidential election was winding down -- in other words, just when we desperately needed comic relief. The off-the-wall columnist was identified as John Kenney, "author of the forthcoming novel, 'Truth in Advertising.'" Better keep an eye out for that book, I figured.
As expected, this debut novel reads at times like a laugh-out-loud standup routine. What sustains it, though, is much more substantial: an engaging, believable plot, a fascinating if jaundiced view inside the contemporary world of New York advertising, and most of all, a lead character you're glad you get to know, even if doing so becomes infuriating at times.
Kenney, who spent many years as an ad copywriter, introduces us to Finbar Dolan, a longtime toiler in those same vineyards. Encouraged to "make his mark" with promotions for assorted banal products -- including the creation of a Super Bowl ad for a "revolutionary" brand of disposable diapers, which drives a central part of the plot -- Dolan expresses ambivalence. On the one hand, he wants a promotion and sometimes even catches a whiff of the creative rush that drew him to advertising in the first place, but basically he's a 39-year-old who knows too much, a realist even in the midst of his natural escapism.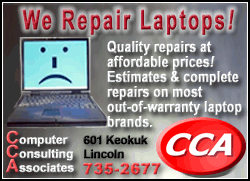 "How do you see the world?" Dolan muses at one point. "Is there music underscoring scenes of your life? Do you slow things down for intensity and drama? Speed them up for comedy? Do you rewrite dialogue, if, say, you've had a fight with your boss or your wife or some jackass who cut the line at Dunkin' Donuts? In the rewrites are you far wittier, far more bold? I do and I am. It makes life more interesting for me, gives me a wonderful sense of false empowerment. And yet I know I miss the far more interesting narratives, the narratives I will never know, of strangers ..."
Likable, clever, complex Fin Dolan -- a guy anybody would love to have in the office -- is also, we gradually learn, dragging around a major demon: a shattering story of his family life growing up in Boston that he has been trying to leave behind for decades. It forces its way to the surface when he learns that his estranged father is dying and realizes that only he, among the man's children, each damaged in a different way, feels anything like obligation to get involved.