Charlie LeDuff, who grew up in Detroit and made his mark as a Pulitzer Prize winner for The New York Times, later returned home to immerse himself in his city's despair. His book, based in part on his reporting for The Detroit News, captures the sights, sounds and smells of a crumbling, once-proud metropolis that he views as the template for other American cities in decline.
Readers might feel akin to rubbernecking motorists approaching a 50-car pileup as they accompany LeDuff through neighborhoods whose landscapes seem like the creation of a contemporary Dante. The author rubs shoulders with the city's best and worst elements, arsonists who burn buildings for entertainment and firefighters struggling to protect innocent lives.
Fire is cheaper than a movie, one firefighter explains, noting that "a can of gas is three-fifty and a movie is eight bucks, and there aren't any movie theaters left in Detroit." To LeDuff, the Detroit firefighter "is the man holding Nero's fiddle."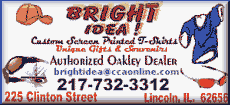 Tragedy strikes when a firefighter who befriends the author is killed when the roof collapses on an abandoned bungalow while he battles an arson fire. The scene shifts from fire to ice as the reporter pursues a tip that leads him to the elevator shaft of an abandoned building and the discovery of a body encased in ice, its legs protruding like Popsicle sticks. Calls to homicide detectives and 911 are ignored, and it takes two days and five phone calls before authorities finally arrive and recover the body.
There are scathing portraits of corrupt politicians, including Mayor Kwame Kilpatrick and City Councilwoman Monica Conyers, who meets with LeDuff for a surreal interview in a foul-smelling jazz club.