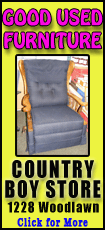 Lord imagines the planet as an expanded Caribbean, a complicated population subtly divided by physical traits, lineage and language. She trades, though, the Afro-Caribbean folk traditions that influenced her first novel, "Redemption in Indigo," for the works of Ray Bradbury as inspiration for the quest at the heart of "The Best of All Possible Worlds."
The survivors must navigate tense conflicts over beliefs, social customs and the trafficking of goods and people as they try to find their place in a new world. Their search for wives and stability is by turns amusing and harrowing as they balance the rigid traditions of their past with the habits of a culture far more accustomed to migration and upheaval.
"The Best of All Possible Worlds" is overlong and its narration can be clumsy, but it poses an interesting question: What parts of you do you fight to preserve when everything you know suddenly changes?
___
Online: