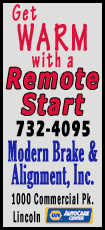 The Nielsen company said Monday that music's annual awards show was seen by 28.4 million people Sunday night on CBS.
The Grammys this year were packed with high-powered musical moments and, in its awards, celebrated the industry's diversity rather than overwhelmingly honoring one artist. It also had a few water-cooler moments: Which boyfriend was Taylor Swift specifically dissing in her latest performance of "We Are Never Ever Getting Back Together"? Was Chris Brown flaunting his revived relationship with Rihanna?
The music academy's decision to turn the televised Grammys into more of a showcase than an awards show appears to be bearing fruit, too. The show's audience was nearly 2 million higher than the 26.7 million who watched in 2011. From 2005 to 2009, the Grammy Awards audience fluctuated from 17 million to 20 million viewers.
Last year, 39.9 million people tuned in to see how the industry would react to Houston's death just before the awards and celebrate the coronation of its hottest star, Adele, who won six Grammys.