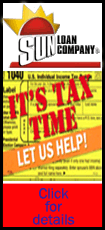 He plays Hank Galliston, a magazine publisher wrapped up in an historical mystery after his wife is kidnapped on ABC's "Zero Hour," which premieres Feb. 14 at 8 p.m. EST. The action thriller requires an audience to concentrate as the story unfolds layer by layer.
The road back to series television took Edwards many miles to travel -- literally thousands upon thousands.
Edwards' character Greene was the heart of what was then television's most popular drama before the actor bowed out after eight years. Upon leaving, "I didn't really have a plan other than I knew I wasn't going to jump into a series again and I knew that I was really tired and burnt out," he said.
Professionally, maybe. Personally, Edwards had a clear strategy. The California native moved his wife and four children to New York. He was going to spend time raising his kids and give his artist wife time to establish her career, before they took off on a dream adventure.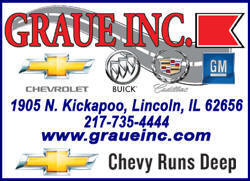 While fellow actors George Clooney and Julianna Margulies left "ER" quickly to try other things, Edwards committed himself to a four-year contract. At the time, the commitment seemed huge -- four years seems a lot longer at age 36 than it does now, when he's 50 -- but the decision set him up financially for life.
He bought a plane and took the family (and two teachers) on a 310-day trip around the world, through Africa, India, Southeast Asia and just about every exotic place you could imagine.
"It sounds like 'Howdy Doody,'" Edwards said. "But I've never met the older man who wishes he had spent less time with his kids while they were young. You don't meet anybody who says, 'God, I wish I had worked harder and was gone more.'"
He had an opportunity that few people have.
"I've always been able to pay for what I needed and always done what I've wanted," he said. "It got crazy when it was, yeah, we can buy a plane and go around the world, but that wasn't the goal. That was no more excessive than when I was 20 and I could buy a $150 pair of boots because I wanted them. It feels extravagant in the same way."
He didn't leave the business. Edwards was always comfortable behind the scenes, and had been close to leaving acting for directing before getting the "ER" job. He has his own production company, Grand Central Entertainment, and was an executive producer of HBO's "Temple Grandin." He did some film acting, in "Zodiac" and the memorable flop "Motherhood."
Showtime's loss proved ABC's gain. Grand Central developed a series about a high-end public relations firm that Edwards had planned to act in and when Showtime passed, he found himself with free time. Edwards started looking at other scripts and found "Zero Hour" to be "a total page-turner."