The Nets (30-22) ended a five-game losing streak at Bankers Life Fieldhouse and won for just the second time in six games overall despite playing without injured guard Deron Williams. Joe Johnson added 17 points, and Reggie Evans had eight points and 22 rebounds.
Indiana (31-21) lost its second straight home game in overtime, following a 15-game home winning streak. George Hill scored 22 points and Roy Hibbert added 12. Jeff Pendergraph had a season-high 14 points.
It was an unusual night for the Pacers. All-Star forward Paul George was just 1 of 10 from the field and finished with five points before fouling out with 1:03 to play. David West left the game after 60 seconds and did not return in the second half after getting poked in the eye by Lopez. And Indiana's suddenly strong offense bogged down and shot just 34.4 percent from the field.
Williams missed the game with synovitis, an inflammation of the ankle joint linings, receiving platelet rich plasma treatment on both ankles. He's unlikely to return until after the All-Star break. His absence put even more of a burden on Lopez, who responded to the challenge by getting the struggling Nets offense off to a roaring start.
Indiana trailed 65-56 early in the fourth quarter, but appeared to swing the game with a 7-0 run in which Hill and Hibbert accounted for all the points to give the Pacers a 76-72 lead with 1:38 to play.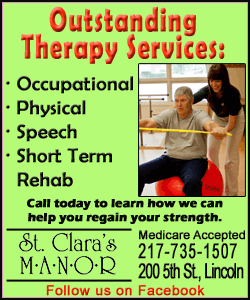 But Brooklyn rallied, getting one free throw each from Evans and Tyshawn Taylor before Johnson knocked down a 10-foot bank shot to tie the score with 13.0 seconds to play.
West had a chance to win it but his 14-foot jumper bounced off the rim.
In overtime, it was all Nets.
Taylor's 20-footer gave Brooklyn a 78-77 lead and when the 9-3 run ended, the Nets led 85-79 with 45.7 seconds left.
The Pacers tried to rally again but couldn't get closer than 87-84.
Indiana took the lead in the second quarter with a 6-0 spurt and led 40-35 at halftime, a lead they maintained through most of the third quarter.
But Brooklyn closed the quarter on a 7-2 run to regain a 58-54 lead after three and opened the fourth quarter on a 7-2 spurt to make it 65-56.
NOTES: Former Brooklyn Dodgers pitcher Carl Erskine, who lives in nearby Anderson, Ind., played the national anthem on a harmonica for Brooklyn's inaugural trip to Bankers Life Fieldhouse. ... The Pacers may have played their final game without All-Star forward Danny Granger, who returned to full practice Sunday and could be back in uniform Wednesday against Charlotte. ... Brooklyn has failed to score 100 points in eight straight games.
[Associated Press; By MICHAEL MAROT]
Copyright 2013 The Associated Press. All rights reserved. This material may not be published, broadcast, rewritten or redistributed.