ZLS seventh-grade volleyball team.
Front, from left: Madeline Steiner, Lane Prather, Natalie Miller and Olga Harris. Back row, from left: Emma Ritterbush, Ashlan Broom, Mya Roberts, Emma Cooper and Rita Harris.

Lady Eagles take 4th in Zion Lutheran/West Lincoln-Broadwell tournament

Send a link to a friend

[February 12, 2013] The Zion Lutheran School Lady Eagles seventh-grade volleyball team took fourth place in the Zion Lutheran/West Lincoln-Broadwell tournament.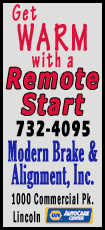 Participating teams were West Lincoln-Broadwell, Midwest Central, Greenview, Decatur Lutheran School Association, Zion Lutheran, DeLand-Weldon, Chester-East Lincoln and Calvary Academy.
In their first match, Zion defeated Chester-East Lincoln 25-18, 15-15. The Lady Eagles then played Calvary Academy and won 25-17 and 25-13. Zion's third match was with DeLand-Weldon. The Lady Eagles narrowly missed advancing to the championship game, falling to DeLand-Weldon 25-21, 13-25, and 13-15.
The Lady Eagles played Greenview for the third-place trophy. ZLS lost to the Greenview Terriers 13-25, 25-22 and 11-15.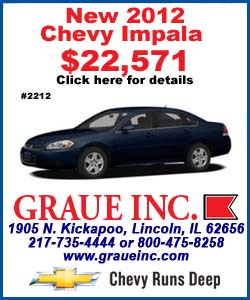 ZLS stats for the four games:
Ashlan Broom -- 8 aces, 6 kills

Mya Roberts -- 12 aces, 8 assists, 3 kills

Lane Prather -- 11 aces, 12 assists, 7 kills

Natalie Miller -- 15 aces. 2 kills

Rita Harris -- 9 aces, 4 kills

Emma Cooper -- 6 aces, 5 kills
The top four finishers in the tournament wereWest Lincoln-Broadwell, first place; DeLand-Weldon, second place; Greenview, third place; and Zion Lutheran, fourth place.
[Text from file received from Zion Lutheran School, Lincoln]