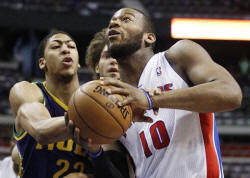 Anderson, Lopez lead Hornets past Pistons, 105-86
Send a link to a friend
[February 12, 2013] AUBURN HILLS, Mich. (AP) -- Ryan Anderson scored 31 points, Robin Lopez had 23 points and 10 rebounds, and the New Orleans Hornets beat the Detroit Pistons 105-86 on Monday night.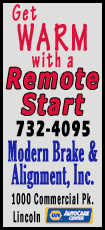 New Orleans had lost of five of seven coming in, but was in control for the final 40 minutes even though Eric Gordon sat out to rest his knee. Wearing their purple, green and gold Mardi Gras jerseys, New Orleans finished with 10 blocks to just three for the Pistons. Al-Farouq Aminu added 12 points and 14 rebounds.
In their last five games, the Pistons had beaten the Spurs and Bucks and lost close games to the Lakers and the Nets, but they were no match for the hapless Hornets.
Playing without star rookie Andre Drummond (back), Detroit had no answer for New Orleans in the paint. Reserve Rodney Stuckey led the Pistons with 19 points, but most came after the game had been decided. Greg Monroe added 17 points and 11 rebounds.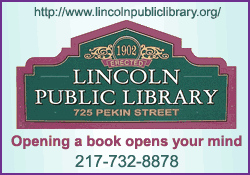 Detroit scored the game's first eight points, but the Hornets were already ahead by the end of the first quarter, thanks to 13 points from Lopez. New Orleans was able to pull out to a double-digit lead when the Pistons missed 10 straight shots in the second quarter, and led 55-41 at halftime.
Lopez had 17 points in the half, while Anderson had 15 off the bench, including a buzzer-beating 3-pointer at the end of the second quarter.
New Orleans led by as many as 20 points in the third quarter, as Detroit struggled to even get decent shots in its half-court offense. The Hornets only shot 35 percent in the period, but that was enough to move the margin to 16 going into the fourth.
Pistons coach Lawrence Frank went outside his rotation in the fourth, playing little-used Kim English and Jonas Jerebko in an effort to kick-start a comeback, but the Hornets were never threatened.
New Orleans led comfortably enough that they were able to take an intentional shot-clock violation in the final seconds of the game.
NOTES: Frank picked up a technical foul for arguing a basket-interference in the first quarter. ... Despite decent weather, the game drew one of the smallest crowds in Palace history. The attendance was announced at 10,177, and several upper-deck sections were entirely empty as fans were encouraged to move to the lower bowl. ... Jesse Jackson sat courtside across from the Pistons bench.
Copyright 2013 The Associated Press. All rights reserved. This material may not be published, broadcast, rewritten or redistributed.