The first hour of the meeting, media was invited to come in and, in essence, interview the committee on proposed plans.

To many, revitalization for downtown Lincoln is not a new or unique topic. In the past, the projects were to enhance the downtown appearance. By comparison, the plan that is being developed now is far more comprehensive and ambitious.

The goal of the committee has been to come up with a means of drawing business and patrons to the downtown area by making it more financially attractive to investors and more visually attractive to visitors.

Darren Forgy of Prairie Engineers, engineer for the city, opened the meeting Monday evening by saying the committee was of the understanding that there are those who may feel the steering committee is trying to push something on the community that the community doesn't want. Forgy said the committee was working with the intent of helping the downtown community and had no intentions of forcing anyone to do anything they didn't want to do.

Forgy told the media present that the committee was there to answer their questions and hopefully quell some of the concerns of the public.

In the weeks since the public meeting in January, some have voiced concerns about what they saw or thought they saw in architectural renderings on display there.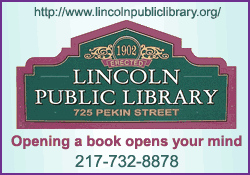 Others have talked about the "been there, done that" factor, when they say the city has tried to do this before and failed. So, why should this time be any different?
The latter question was the first to be answered. Bob Neal addressed how and why this time the plan will work.
Previous downtown renovation
Neal said that 20-some years ago he was on the committee being referred to. He said: "We did a lot of planning, but didn't have a lot of money. We got the storefronts repainted with a grant, and a few other things, and put Main Street in its footings with historic information and documentation of what the town had been like back in the '50s and '20s and before. We went about as far as we could with the money we had back then."
A funded, well-drawn plan
Neal went on to say that this time it is different because there is money behind the planning.
The grant the city won in the early part of 2012 is specifically designated to be used for this purpose and has made it affordable for the city to conduct better studies.
"And, in the first go-around, we didn't have the engineering prowess that we have this time," Neal said. "The foundation of whatever comes out of this effort will start with a better foundation and at least a chance of becoming reality."
Neal also noted: "I asked the same question six months ago: 'Where did the plan go we had in 1980? What about the one in '76?'"
David Lanterman also commented on the past plan, saying that it was a cosmetic, "let's paint something" plan without asking what Lincoln, as a downtown center, should be.
Definition into the future
Lanterman said the former plan did not address the questions, "What should we become in the next 20 years, and how do we get there?"
He added that the past plan did accomplish some things. Buildings did get repainted, and street lamps were placed downtown, which made the area look nicer.
However, he said: "It didn't really address the economic engine, and that is what is going on here, trying to come up with an economic solution, because if you don't have economics behind it, it doesn't succeed, it just doesn't work."
It was mentioned there could be a greater chance of success this time because there are fewer absentee owners in the downtown area; thus, it will be easier to gather a consensus among the downtown owners. Patrick Doolin, however, said he didn't think the committee was looking for a consensus. He said what the committee was studying was best practices that have worked in other communities.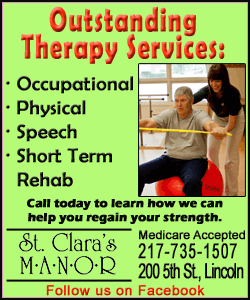 Shift to increasing property values
Lanterman said that redevelopment would create a pressure on business owners to improve their properties, but it would be an economic pressure. The fact is that when businesses improve their facilities, the value of their property will go up. However, if their neighbor doesn't do the same, that will hold the value of the improved property down. Lanterman said that with the right examples of investing and leadership, there will be a greater economic pressure for everyone to want to improve their properties.
Doolin added to that, saying that with the plan for revitalization, businesses will be able to better afford to invest in their own properties because they will be able to see a better return on their investment.
Continued plan reviews bring results
Forgy addressed the idea that past plans might have failed to produce the right results.
"It isn't a failure that planning is being done again," he said. "The sad thing is that it has taken this long to do planning again. The hope is that you outgrow your plan in five years and have to redo it; that you've been so successful and moved things so far forward that you have to take another look at it."
Doolin commented that he felt confident that everyone in the room could sit down a year from now and run down a list of accomplishments thus far. He said that would demonstrate the moving forward of this plan.
Will everything being talked about go in the plan?
Forgy noted that not everything in the plan would be implemented. He talked specifically about the plans shown in January that included a parking lot where the Neal Tire business is currently located. "It is not the city's intention to drive a good business out of downtown," he said.
He added that the city is not going to go in and take anyone's property from them. "What we are saying," Forgy said, "is it is something we may have an interest in, and who knows, maybe they want to relocate somewhere else downtown. What we are looking for is options to enable businesses to be where they want to be."
The committee was then asked to confirm that they have no intention of exercising eminent domain, and several members emphatically and simultaneously answered that they were not going to do anything like that.
Participation requested
In talking about some of the things that are being said at the coffee shop or around the water cooler about the planning process, it came out that some businesses have said they were not asked for an opinion on any of these topics.
Doolin said he would offer one piece of advice: "Don't wait to be asked. If you have an opinion on something, contact any member of the committee and share that opinion."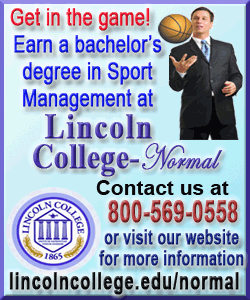 Forgy commented on this also, saying the committee has a Facebook page established expressly for people to offer their input on the planning thus far, as well as a website with a feedback form on it. He said he would encourage everyone to participate and punctuated his comment by saying: "We want more input."
Speaking about the workshops that were conducted late last year, Forgy said downtown businesses were invited to come and participate. Asked if many attended, Forgy said it varied according to the specific workshop, but he figured it was about 50 to 85 percent attendance.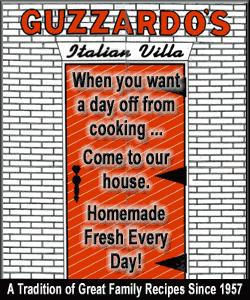 Bill Hoagland, the new executive director of Main Street Lincoln, said about seeing all that has been done, that he couldn't underscore more the economic engine aspect of the plan.
Hoagland commented: "You don't have to look much further than Pontiac and see what they have done. They have a 1 percent vacancy rate in their downtown and a 23 percent growth per year over the last three years. It is a real nice place to go, and they have made that out of air. Here you have a lot of things already here and rightfully so -- historic elements that cannot be produced anywhere."
He continued by saying that after having lived away and coming back and seeing what is in process, "I can see what it will look like."
Plan takes in future high-speed rail opportunities
Forgy talked about implementation that would come naturally with the arrival of high-speed rail. He said that with or without the city, there were going to be changes along the Chicago and Sangamon Street corridor. He commented that the city needed to use that opportunity and have a plan that would show those project directors what the city wants.
Forgy was asked if he felt optimistic about the plans the special high-speed rail committee submitted to the state.
When high-speed rail was first introduced as coming through the city of Lincoln and Logan County, the city formed a committee. The committee recognized that the state would be implementing some changes and improvements in the city, specifically for high-speed rail.
With that understanding, they put together a list of what the city wanted to see done. Included in the list were provisions for better parking around the train depot, the creation of sound barriers such as berms and landscaping, and several other suggestions, including how to deal with crossings, street closures and overpasses or underpasses for high-traffic streets.
Forgy responded that all of the suggestions given to IDOT have thus far been accepted by the state. He said all the improvements were included in the Tier 2 study with no "pushbacks" on the city's requests. He added that he thought the city did a great thing in submitting such a request because the state now knows what the city wants.
Downtown plan fits into countywide master plan
Discussion also turned to the Logan County Master Plan. The Lincoln & Logan County Development Partnership invested a large sum of money in developing a countywide plan.
The committee was asked if they were working with the master plan, and the answer is yes. The downtown revitalization plan was one of the action items in the master plan that the city was asked to work on.
Broadband and infrastructure planning
Another item that is being incorporated into the revitalization plan and was part of the master plan is the implementation of fiber optic broadband Internet.
Doolin commented that the downtown plan includes looking at what can be done now to be used later. He cited as an example: "If we're digging up a street or replacing a sidewalk now, we need to make concessions for putting in infrastructure that will support broadband while we have it torn up instead of tearing it up again in two years."
Fiber optic lines would be laid and wireless Internet made available for all of the downtown business area.
Downtown plan and possibilities of federal funding assistance
The question came up as to whether or not the steering committee would have representation with the new Comprehensive Economic Development Strategy program that is now coming together.
Doolin commented that no one has been officially asked to participate, but at the moment the steering committee isn't finished with its work, so no projects can be flushed out for CEDS. He also noted that he is on the partnership board and does see the two components working together in the future.
Asked about future grants for implementation, Forgy said one grant that had been applied for has been denied.
Lanterman commented on this, saying that the city would continue seeking grants, but this also needed to be a process that included local dollars and local people. He said some communities sit with their hands behind their backs and say, "Feed us money," but it shouldn't be that way. The community needs to invest in the future of the city.
The plan and Main Street Lincoln
Hoagland was asked about the immediate plans and five-year plan of Main Street Lincoln and how they coincide with the revitalization plan.
Hoagland said: "Obviously our plan is to support the city and the business owners in any way we can. This just puts us that far ahead in the relationship of understanding what the future is, and what we would like it to be, and what we are trying to do as a small board. The good news is that we are both planning, and seeing each other's plans makes them even stronger."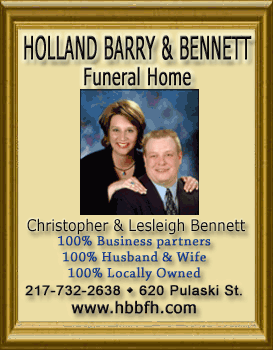 How would successful development continue?
As the group started winding down their conversations with media, Forgy commented that there are plans for the future supervision of the plan once it is completed. He said the original plan includes the establishment of a task force of local business owners and citizens that will continue to ask the question, "Are we still moving forward; have we made progress?"
He said: "This, in a way revolves around to the first question, 'Why will it be different this time?'"
And the answer: "Because we are looking ahead."
There will be another public meeting sometime in March. Forgy said the date will be set soon and announced through news releases. He also said that at the next meeting the committee will have some excellent illustrations as to the vision for the future of the downtown area.
The committee members invited media to stay if they wished as the meeting continued with reviewing some detailed options, starting with park bench designs.
[By NILA SMITH]
Past related articles