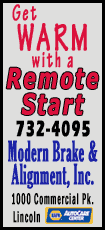 The Indianapolis company said after markets closed that Trinity Health Corp. CEO Joseph Swedish will take over March 25, replacing interim CEO John Cannon.
Swedish, 61, will be charged with guiding the nation's second-largest health insurer through sweeping changes, as the industry prepares to cover millions of newly insured people who gain coverage under the health care overhaul. Insurers also are adjusting to fees and coverage restrictions imposed by the overhaul and facing growing pressure to keep ever-rising health care costs in check. Some on Wall Street expected the Blue Cross Blue Shield coverage provider to pick someone with more hands-on experience in the complex business.
"He's just kind of an out-of-the-blue name," Stifel Nicolaus analyst Tom Carroll said. "Certainly his name specifically was not bantered about."
Many investors thought former Amerigroup CEO Jim Carlson was the likely choice for WellPoint, which saw its stock price sink 8 percent last year while broader trading indexes climbed. WellPoint acquired Amerigroup in a recently completed, $4.46 billion deal.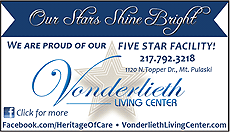 "Going outside the company and getting a fresh perspective might help the company move forward," BMO Capital analyst Jennifer Lynch said.
WellPoint has been searching for a new leader since Angela Braly resigned last August amid investor frustration over disappointing financial results. Cannon, who had no interest in becoming the permanent replacement, will remain with the company as executive vice president of legal and public affairs.
Swedish's resume includes work as an executive with HCA, the nation's largest hospital chain. He also has served as a director for another insurer, Coventry Health Care Inc. He has served since 2004 as CEO of Michigan-based Trinity, a Catholic health system that runs 47 hospitals in 10 states.
Trinity is in the process of combining with Catholic Health East in a deal that will create the fifth-largest U.S.-based hospital system, with $13 billion in revenue.
Swedish said his experience, which also includes a stint as the leader of Centura Health in Colorado, makes him uniquely prepared to lead a company in an industry undergoing huge changes.
The health care overhaul will expand insurance coverage to millions of people starting next year, when online exchanges debut to help people buy coverage and state and federally funded Medicaid programs expand. Insurers will have to adjust to competing for business on those exchanges, where many people will be able to buy health insurance with help from income-based tax credits.