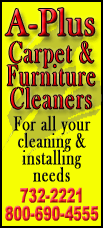 The 68-year-old man and 67-year-old woman took an overdose of prescription drugs at their apartment on the Mediterranean island of Mallorca and their bodies were found by their son, said a spokesman for the Civil Guard who spoke on condition of anonymity because department rules prevent him from going on the record.
The deaths increased to five the number of suicides linked to mortgage defaults and evictions in recent months as Spain's financial crisis has deepened and the unemployment rate has reached 26 percent.
The couple gave no indication in the note that their suicide was linked to the move in Parliament, where the ruling Popular Party yielded to demands to review the country's mortgage and eviction laws. The vote late Tuesday in favor of debating changes that could take months or years to be approved was 334 in favor with one abstention.

More than 350,000 Spaniards have received eviction orders since 2008.
Spaniards unable to make mortgage payments and who are evicted still remain liable to repay huge amounts even if the value of their homes plunged during the financial crisis. Banks either sell the homes for much less than the original mortgage value or can't unload them, so the mortgage holders end up either owing the difference or paying back the whole loan plus fees and court costs. Their wages can be garnished by the banks.