"Yes, I fell asleep," confessed the 54-year-old marketing executive in Long Beach, Calif. "I only have two clear memories of the movie: a bunch of old white guys sitting around talking and Sally Field in a perpetual state of angst."
That was shortly after its release in October. Fast forward to January and a dozen Academy Award nominations for the 150-minute epic and another accolade has emerged: nap worthy, with and without apologies from the snoozy to Steven Spielberg and Daniel Day-Lewis.
Movie napping is almost certainly as old as cinema itself. It strikes the overtired and the well-rested, film nuts and occasional theatergoers. Some blame it on soporific popcorn. Others on the enveloping darkness and a comfy seat. The theater is too hot. The theater is too cold, too crowded, not crowded enough ...
Any which way, cinematic snoozing seems near epidemic proportions this awards season with buzz plus ZZZs for "Lincoln," the 157-minute sung "Les Miserables," the 169-minute "The Hobbit: An Unexpected Journey" and others cited as good for a snore, but not always due to extra minutes.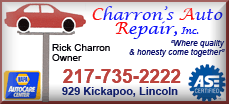 Forget the theory that movie watchers of a certain age are more heavily afflicted.
"I don't realize I do it and I wake up 20 minutes later and then everyone's, like, you were asleep," said Rose Liu, 31, a program manager for a Los Angeles nonprofit. "I snore and then it's embarrassing, but I really can't control it. I wake up and I'm re-energized!"
Liu has movie dozed on dates and out with friends, some of whom have nudged her awake at the request of strangers sitting nearby.
She, too, was done-in by "Lincoln." She's not a fan, but she also caught some shuteye during the two-hour "Argo," which she liked. A power napper in regular life and a moviegoer about once a month, Liu acknowledged it would make sense to avoid late screenings, but that's usually not possible.
Lay watchers aren't alone. Professional movie-watchers fall victim, too.
One entertainment writer, who asked -- for obvious reasons -- that his name not be used, once fell asleep at an intimate screening for the 1994 satire "Pret-a-Porter," sitting right next to the director, Robert Altman. And not just a few winks but a 45-minute power nap about 10 minutes in.
"I don't think he noticed," the writer laughed.
Count psychologist Jennifer Thomas, 43, in Greensboro, N.C., as a nap person outside of theaters and in. With four kids at home, she watches a lot on Netflix but gets out to the theater about once every three months.
Thomas decided to take in "Life of Pi" in 3-D on the recommendation of friends who enjoyed the book. In a rare moment of parenthood, Thomas was alone -- in the dark, in a cushy seat.
"It was somewhere with the boat and the water and the lion, and they had settled into the story, and I just had this feeling that, 'I'm just going to listen to the movie for a while and I'm just going to close my eyes,'" she recalled of her 15-minute break from the largely symbolic action.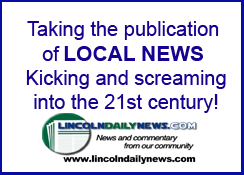 The last movie nap for Thomas before that was "Platoon," of all things. "I slept right through the last half of that movie and I was in high school," she laughed.
Who among us hasn't been there, at least once?
Collin Roberts of Manhattan has seen four of the nine films nominated for a best picture Oscar: "Argo," "Beasts of the Southern Wild," "Life of Pi" and "Lincoln," the latter definitely not her thing but a favor to her husband.
"The soliloquies started. That was something I didn't know about Lincoln, his tendency to give long-winded speeches at inappropriate times. The elderly lady next to me fell asleep and started snoring softly and before I knew it, I was nodding off, too," she said.