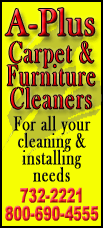 Phillip Lim, for his 3.1 brand, sent out his big coats in navy and black during a show in a cavernous space south of the Lincoln Center tents.
Houndstooth set off one of Tommy Hilfiger's coats for women. On a bomber jacket, he moved the comfy lining to the outside, putting the traditional Prince of Wales plaid on the inside.
In a romantic violet, Ralph Rucci sent out a coat in sable, while Alexander Wang stayed mostly with grays for big coats paired with fur hand warmers to the elbow.
Belstaff's coats were tempting in earth-tone shearlings for every lifestyle, and KaufmanFranco wrapped a tough-girl muse in a little luxury, lining a black leather driving coat with mink.
There were some yummy coats at Carolina Herrera. One of the nicest came in angora, with a fox collar. It was paired with a sandstone wool jacket and matching pant. She also had a set of fox fur sleeves -- just the sleeves -- worn over a wool and silk blouse and silk skirt.
Brandon Holley, editor-in-chief of Lucky magazine, said she's never seen so much fur in a runway season -- and New York is only halfway done with its previews.
Ultimately, the consumer will likely wind up with some great outerwear outfits, including military jackets, traditional wool coats and some edgier leather bombers. "And the beautiful fur on hoods will be an accent on many of them," she added.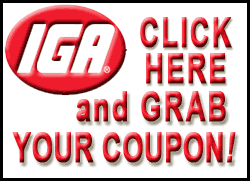 "Coats are very strong," agreed Avril Graham, executive fashion and beauty editor at Harper's Bazaar. "It's something everyone wants to buy and will spend money on."
Top of her list so far is the black leather and fur one by Wang.
The eight days of previews end Feb. 14, when the crowds head to London, then Milan and on to Paris.
CAROLINA HERRERA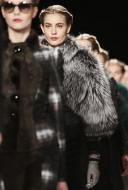 Her entire fall collection was inspired, she said, by a piece of classical music that she specifically commissioned for the show, by the English composer Tom Hodge.
"I started out light, just like the piece, and I reached a crescendo with my more dramatic clothes," Herrerra explained. The piece, "Capriccio for Carolina," was in turn inspired by Beethoven's Kreutzer Violin Sonata.
As for the clothes, Herrera said she was inspired by the 1940s, especially in the shapes of sleeves and in the small waists of the garments.
Fur was a constant theme, even small bits of it. Whatever you're wearing, the designer seemed to be saying, even if it's not a coat or a jacket, there's a spot for some luxurious fur.
A strapless silk cocktail dress had some fox trim across the top. A long silky flowing skirt had fur trim around the bottom. Many garments had fur collars.
DONNA KARAN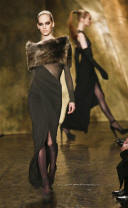 The designer herself test drove pieces of her fall collection before she sent them down the catwalk.
"I took it last night. I couldn't wait to wear it," Karan said in a post-show interview after greeting guests Uma Thurman, Gretchen Mol and longtime friend Bernadette Peters.
The goal, she explained, was clothes that work for the woman always on the go, with many interests, demands and pleasures. That sure sounds like Karan.
She called the collection "Sensual, Soulful, Sculptural," and there's an emphasis on sculptural, making a dedication in her notes to her late husband, sculptor Stephan Weiss. "His art and soul -- is a part of me."
There was a rawness to the collection, and it seemed like it came from the heart.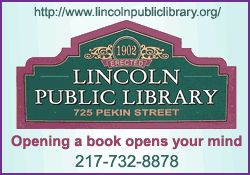 The opening look -- one of the best -- was a black draped "bodydress" with a fluid, almost liquidlike, cape on top. It was modern yet timeless, and wearable to the large base Karan appeals to.
There were a lot of body-conscious stretch and jersey looks, as there usually are on this runway, many topped with coats that were textured and interesting, and had a lot of design packed in.
3.1 PHILLIP LIM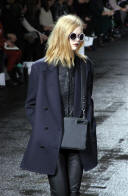 You always have a feeling at one of Lim's shows that you're at one of the hipper events of New York Fashion Week. You can feel it in the audience, which has a decidedly downtown, indie-music vibe, and you can see it in the clothes.
A big sartorial theme was embossed neoprene. Lim began with an overcoat in that fabric, in a fresh grapefruit color. Like many of his inventive creations it had something detachable, in this case a leather bib.
Motorcycle jackets were big, too, and Lim showed a peplum version, paired with a gray pullover, a khaki shirt, and shorts -- again in grapefruit neoprene.
Lim seemingly agrees with many designers this season that coats should be big -- as in oversized -- and comfy, and he showed a few. One was in a nice teal color, paired with a black leather jacket underneath, with a "bike snap" detail.