Fashion has a reputation for being cutthroat, but there are friendships and mentorships as well that don't always get their due.
"I'm a big believer in supporting others," Burch said in a backstage interview.
Models are part of the glue here, too. Jessica Stam made it to the Chelsea space where Thom Browne was showing and Coco Rocha made a quick change from von Furstenberg's front row to Zac Posen's backstage.
Karlie Kloss was on the red carpet for the Grammy Awards, hosting coverage for MTV. She took an overnight flight from Los Angeles to New York to walk in Carolina Herrera's morning show Monday.
"These are my friends. That's why I got back in time. It's a family reunion at Fashion Week," Kloss said. "It's a common misconception that we don't get along but its not really true. ... To have a long career, you have to get along."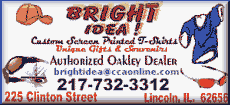 Roy decided to take her show digital this year, which meant an earlier deadline for her looks. She found the newfound freedom had at least one unexpected perk: "I can go to more of my friends' shows!"
The big question mark on Day 6 of the fall previews in New York is whether John Galliano, who is on a three-week guest stint at de la Renta's studio, will attend the designer's catwalk later in the day.
BADGLEY MISCHKA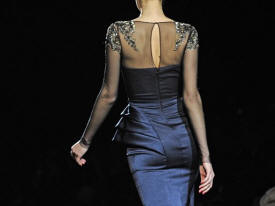 Mark Badgley and James Mischka are big movie buffs, and it shows in their clothes as they always seem attracted to silver-screen femme fatales.
Their fall collection had a film-noir vibe that always does well for them on the modern Hollywood red carpet. This time, the inspiration was Alfred Hitchcock movies -- their favorite being "Vertigo."
Kim Novak as a muse makes so much sense, Badgley said in a backstage interview. "She's confident with a little bit of a dark, sexy side."
She also wears polished silhouettes like pencil skirts, fur stoles, halter-top gowns and tops with peplums very well, which fits the Badgley Mischka aesthetic perfectly.
This customer, though, also likes her shine. For fall, she gets a black-and-oyster lame dress, a metallic tweed suit and a jet-black silk and wool gown with a beaded back, cutout bodice and mermaid hemline.

Socialite clients lined up to greet them and tell them which dresses they'd be ordering. Mischka said "it's always nice to hear, 'I want to buy that one.'"
TORY BURCH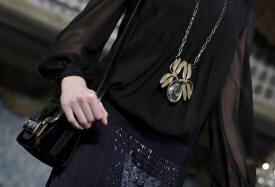 Burch has a confession she shared on the runwy: "I love bugs -- at least from a design standpoint."
She decorated a chiffon button-down shirt with scarabs and used jeweled ones on a silk skirt. Embellished dragonflies were subtly placed on some of the shoes -- remember Burch's roots are in accessories -- making them an instant, must-have status symbol.