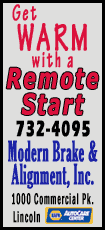 The network has badly stumbled recently, hitting its three lowest viewership levels for a traditional television season in the past four weeks, the Nielsen ratings company said. The only exception came the week NBC televised the Pro Bowl.
NBC expected some tough times with the end of the pro football season and its popular Sunday night game. Two other popular shows, the reality singing competition "The Voice" and the sci-fi drama "Revolution," are on hiatus, which network entertainment President Robert Greenblatt noted a month ago in a bid to lower expectations.
"No one is more aware of what January through March will bring than us," he said.
Yet the depth of NBC's recent troubles has to be disheartening. NBC was feeling good about the musical drama "Smash," yet the 4.5 million people who watched its second-season premiere last week represented its smallest audience. The medical drama "Do No Harm" was cancelled after two weeks when it reached a paltry 2.2 million people last week in the time slot NBC once dominated with "ER."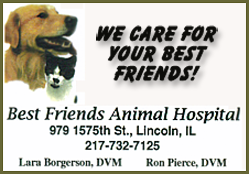 The detective series "Deception," with Victor Garber, seems headed for a short life after reaching 3.1 million people last Monday. The comedy "1600 Penn," about a family living in the White House, had only 2.6 million people on Thursday, Nielsen said.
The audiences for all four of those series put together roughly equaled the number of people who saw "The Walking Dead," about a sheriff's deputy fighting zombie-like people, on AMC on Sunday night, Nielsen said.
Thirty-three other broadcast programs had bigger audiences than NBC's most-watched show last week, "Dateline NBC." The network has turned over its Friday night schedule to the news division with "Dateline" and Brian Williams' newsmagazine, "Rock Center."
CBS, led by the Grammy Awards, thoroughly dominated prime time on broadcast TV last week. Its average audience was twice that of second-place Fox. Seventeen of the 20 top broadcast programs last week were on CBS, with the exceptions being two episodes of "American Idol" on Fox and ABC's "Modern Family."
CBS averaged 13.2 million viewers for the week (8.0 rating, 13 share). A ratings point represents 1,147,000 households, or 1 percent of the nation's estimated 114.7 million TV homes. The share is the percentage of in-use televisions tuned to a given show.
Fox was second with 6.5 million (3.8, 6), ABC had 6.3 million (4.1, 7), NBC had 4.3 million (2.8, 5), the CW had 1.6 million (1.0, 2) and ION Television had 1.2 million (0.8, 1).