That timetable means Benedict will be far from the Vatican when he ceases being pope at 8 p.m. on Feb. 28.
Vatican spokesman the Rev. Federico Lombardi said Wednesday that no formal or symbolic act was needed to make his resignation official at that time, because Benedict had already done all that was required to resign under church law by affirming he had taken the decision freely.
Benedict's final official acts as pope will include audiences with the Romanian and Guatemalan presidents this week and the Italian president on Feb. 23.
___
THIS IS A BREAKING NEWS UPDATE.
AP's earlier story is below.
___
Looking tired but serene, Pope Benedict XVI told the thousands who gathered for his weekly audience that he was resigning for "the good of the church" -- an extraordinary scene that unfolded in his first appearance since dropping the bombshell announcement.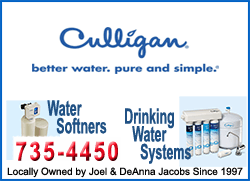 The 85-year-old Benedict basked in more than a minute-long standing ovation when he entered the packed hall for his traditional Wednesday catechism lesson. He was interrupted repeatedly by applause, and many in the audience of thousands had tears in their eyes.
A huge banner reading "Grazie Santita" (Thank you Your Holiness) was strung up at the back of the room.
Benedict appeared wan and spoke very softly, but his eyes twinkled with joy at the flock's warm and heartfelt welcome. He repeated in Italian what he had told his cardinals Monday in Latin: that he simply didn't have the strength to continue.
"As you know, I have decided to renounce the ministry that the Lord gave to me on April 19, 2005," he said, to applause. "I did this in full liberty for the good of the church."
He thanked the faithful for their prayers and love, which he said he had "physically felt in these days that haven't been easy for me." And he asked them to "to continue to pray for me, the church, and the future pope."
The atmosphere was festive and warm, if somewhat bittersweet, as if the faithful were trying to persuade Benedict to stay with them for just a bit longer. A chorus of Italian schoolchildren serenaded him with one of his favorite hymns in German -- a gesture that won over the pope, who thanked them for singing a piece "particularly dear to me."
"He gave us eight wonderful years of his words," Ileana Sviben, an Italian from the northern city of Trieste who couldn't hide her sadness. "He was a wonderful theologian and pastor."
The Rev. Reinaldo Braga Jr., a Brazilian priest studying theology in Rome, said he too was saddened when he first heard the news.
"The atmosphere was funereal but nobody had died," he said. "But then I realized it was a wise act for the entire church. He taught the church and the world that the papacy is not about power but about service."
It was a sentiment the retiring Benedict himself emphasized Wednesday when he told his flock that the "path of power is not the road of God."

The audience included groups of nuns waving papal flags, and among the clerics, U.S. Cardinal Bernard Law, who resigned as archbishop of Boston at the height of the clerical sex abuse scandal in the United States.
Benedict is the first pope to resign in nearly 600 years, and the decision has placed the Vatican in uncharted waters: No one knows what he'll be called or what he'll wear after Feb. 28.
The Vatican, however, has made it clear that Benedict will play no role in the election of his successor, and once retired, he will be fully retired. He plans to live a life of prayer in a converted monastery on the far northern edge of the Vatican gardens.
As a result, Benedict's final public appearances -- his last general audience will be Feb. 27 -- are expected to draw great crowds, as they may well represent some of the last public speeches for a man who has spent his life -- as a priest, a cardinal and a pope -- teaching and preaching.
And they will also represent a way for the faithful to say farewell under happier circumstances than when his predecessor, Pope John Paul II, died in 2005.
"We were just coming for vacation, and now we are getting all of this!" marveled Terry Rodger, a tourist from New Orleans as he headed to the audience. "I am very excited. I'm surprised."
The audience was the start of a busy day for Benedict: he will also preside over Ash Wednesday services later in the day to mark the official start of the Catholic Church's solemn Lenten season. The service is usually held in a church on Rome's Aventine hill, but was moved at the last minute to St. Peter's Basilica. The Vatican said the shift was made to accommodate the crowds, though it will also spare the pope the usual procession to the church.
The Vatican insisted no serious medical ailment was behind Benedict's decision to retire, though it admitted for the first time on Tuesday that Benedict has had a pacemaker for years and recently had its battery replaced.
The move sets the stage for a conclave of cardinals by mid-March to elect a new pope.
"It is the perfect occasion to give a cordial and affectionate goodbye to this pope who has given us a great example of courage, humility, inner honesty and a great love for the church," said Monsignor Claudio Maria Celli, head of the Vatican's communications office.
[Associated Press; By NICOLE WINFIELD]
Trisha Thomas and Daniela Petroff contributed to this report.
Follow Nicole Winfield at http://twitter.com/nwinfield.
Copyright 2013 The Associated Press. All rights reserved. This material may not be published, broadcast, rewritten or redistributed.