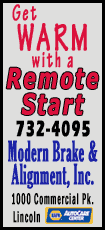 Clare Niederhauser, 64, made the comments after agreeing to a plea deal that included a reduced charge. He also agreed to pay a $700 fee, take a weapons class and forfeit the weapon he used, a .357 caliber handgun.
Niederhauser told the judge in the Layton city courtroom that he acted the way he thought he should but "should have known better."
Layton police arrested Niederhauser Jan. 31 after he fired two rounds at a suspected burglar and getaway driver leaving his home. No one was hurt, but police said the shots were unlawful because the burglar had dropped a crowbar he was carrying and was fleeing the property. The shots could have endangered somebody's life, police said.
Niederhauser's attorney, Mitch Vilos, and Layton Assistant City Attorney Steve Garside deemed the plea deal fair for both sides. Niederhauser pleaded guilty to discharge of weapon, a class B misdemeanor, and will also have to give up his concealed weapons permit for a time.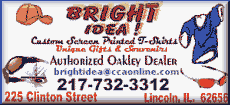 In a statement read afterward by his attorney, Niederhauser acknowledged he shouldn't have fired his weapon when he did.
"Despite all of the education and training I have received, I was not prepared for the effects of emotion and adrenaline, and how that interfered with my ability to act in accordance with my training," the statement said. "I cannot be sure where the bullets I fired hit."
He told other homeowners they have a right to protect themselves, but he cautioned them to fire their weapons only within the parameters of the law.
"Please know that you cannot shoot at a fleeing felon unless somebody's life is in immediate danger," the statement said. "Remember, we value life more than property."
Although he apologized, Niederhauser had some words for other perspective burglars: "I hope my actions of that day send a clear message that career criminals are not welcome in our city."
Niederhauser came home Jan. 31 to find a car parked in his driveway and a man leaving his house with a crowbar.
He detained the man at gunpoint and called 911, but the suspected burglar fled as police arrived. That's when Niederhauser fired one shot in the burglar's direction, police said. He had fired the other shot at the car as it backed out of the driveway.
Niederhauser told detectives that he aimed to shoot the car's tire and later to scare the suspected burglar as he ran away.
Some Layton residents came to Niederhauser's defense after his arrest, saying he was being unfairly punished for protecting his home. They launched a blog urging people to call police to complain, and to contribute to a legal-aid fund. At the top of the page, it said, "Support Clare Niederhauser. A good man did the right thing." Layton police received dozens of calls questioning the arrest.
About a dozen friends and supporters went to the courthouse Tuesday to show support for Niederhauser. Teuvo and Deanne Jones, who live in Niederhauser's neighborhood, say their friend should be lauded for making sure the burglars were caught. The area has seen a rash of burglaries in recent months, they said.
"I'm grateful that the criminal was caught because we are all much safer," Deanne Jones said.
Layton police caught and arrested the suspected burglar, 47-year-old Robert Santos Cruz, the night of the shooting in a hollow behind Niederhauser's property. Santos Cruz, who is charged with burglary and criminal mischief, plans to enter a not guilty plea at an arraignment Feb. 21 if no plea deal is reached before that, said his court-appointed public defender, Rich Gallegos.
Police also have arrested the woman they believe was the driver, Layton Police Lt. Shawn Horton said. Yolanda Gonzales, 40, was arrested Feb. 6 in Salt Lake City and faces burglary charges.
Vilos, who also is a firearms instructor, said he and his client opted to take the plea deal because they weren't "100 percent confident" they could win at trial by arguing Niederhauser was justified.
Garside called Niederhauser a "good, solid citizen" who got into unlawful conduct, explaining the rationale for not seeking harsher penalties. Under the two counts of reckless endangerment that Niederhauser was arrested on, he could have faced up to a year in jail and a $2,500 fine.
Garside issued a warning to other gun owners: "You have the ability to be armed, you have the ability to use force, but please, please be aware of those situations in which that force is lawfully used."
In a recording of his 911 call, which was obtained by The Standard-Examiner of Ogden, Niederhauser tells a dispatcher that he has a man detained at gunpoint.
"Please send somebody immediately," Niederhauser says.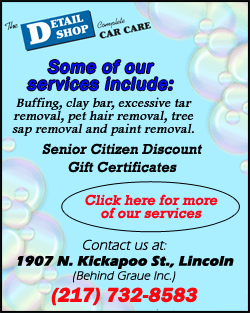 "Do not shoot him," the dispatcher says.
"You better hurry then," Niederhauser responds.
Niederhauser says in the call that he found his front door busted and a man with a crowbar in his hand.
"Listen to me, OK?" the dispatcher says. "Don't do anything that is going to get you in trouble. If you've got him detained, keep him detained. Do not fire your weapon."
Layton has roughly 68,500 residents and is about 20 miles north of Salt Lake City.
[Associated Press; By BRADY McCOMBS]
Copyright 2013 The Associated Press. All rights reserved. This material may not be published, broadcast, rewritten or redistributed.