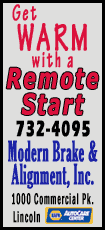 Today's highlight in history:
On Feb. 13, 1943, during World War II, the U.S. Marine Corps Women's Reserve was officially established.
On this date:
In 1542, the fifth wife of England's King Henry VIII, Catherine Howard, was executed for adultery.
In 1741, Andrew Bradford of Pennsylvania published the first American magazine. "The American Magazine, or A Monthly View of the Political State of the British Colonies" lasted three issues.
In 1861, Abraham Lincoln was officially declared winner of the 1860 presidential election as electors cast their ballots.
In 1920, the League of Nations recognized the perpetual neutrality of Switzerland.
In 1933, the Warsaw Convention, governing airlines' liability for international carriage of persons, luggage and goods, went into effect.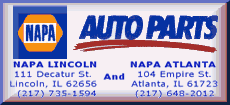 In 1935, a jury in Flemington, N.J. found Bruno Richard Hauptmann guilty of first-degree murder in the kidnap-slaying of the son of Charles and Anne Lindbergh. (Hauptmann was later executed.)
In 1945, during World War II, Allied planes began bombing the German city of Dresden. The Soviets captured Budapest, Hungary, from the Germans.
In 1960, France exploded its first atomic bomb in the Sahara Desert.
In 1972, the 11th Winter Olympics ended in Sapporo, Japan.
In 1980, the 13th Winter Olympics opened in Lake Placid, N.Y.
In 1988, the 15th winter Olympics opened in Calgary, Alberta, Canada.
In 1991, during Operation Desert Storm, allied warplanes destroyed an underground shelter in Baghdad that had been identified as a military command center; Iraqi officials said 500 civilians were killed.
Ten years ago: Clara Harris, who'd run down her husband, David, with her Mercedes after catching him with his mistress, was convicted by a Houston jury of murder despite her claim that she'd hit him accidentally while in a heartsick daze. (Harris was sentenced to 20 years in prison.) A U.S. government plane carrying four Americans and a Colombian went down in rebel territory in southern Colombia; the executed bodies of an American and the Colombian were found in the wreckage (the other three Americans were held by rebels until they were rescued in July 2008). Walt W. Rostow, an adviser to Presidents John F. Kennedy and Lyndon B. Johnson, died in Austin, Texas, at age 86.