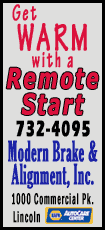 Not so wrestling, which the IOC executive committee dropped in a secret vote Tuesday, opting to keep modern pentathlon and field hockey instead among the Summer Olympics' "core" sports at the conclusion of the 2016 Rio Games.
If the members of that august body weren't so otherwise out of touch, the temptation to believe cronyism was involved would be even greater, since Juan Antonio Samaranch Jr., the son of former IOC president and strongman Juan Antonio Samaranch, also happens to be a vice president of the International Modern Pentathlon Union and a member of the IOC board.
A simple "tale of the tape" between the two sports, applying the IOC's own criteria, illustrates what a wrong-headed choice the swells made. Wrestling is more popular by just about any measure. It generates twice the TV audience worldwide, both in terms of maximum (58.5 million vs. 33.5 million) and average viewership (23 million vs. 12.5 million). Its international federation -- known by the acronym FILA -- counts 177 member nations vs. 108 for modern pentathlon. And don't even ask about participation numbers, since one of the five disciplines that make up the pentathlon requires a horse.
What wrestling doesn't have, though, is enough clout on the executive committee. Seven of the 15 members hail from Western Europe -- eight if current IOC president Jacques Rogge, a Belgian, casts a vote -- while wrestling draws most of its support from Eastern Europe, the Middle East, Asia and the United States.
"The motivation of every member is never based on a single reason. There are always several reasons," said IOC vice president Thomas Bach of Germany. "It was a secret vote. There will always be criticism, but I think the great majority will understand that we took a decision based on facts and for the modernization of the Olympic Games."
Right. Because nothing says hip like field hockey and the pentathlon (which helpfully includes the word "modern" in its title).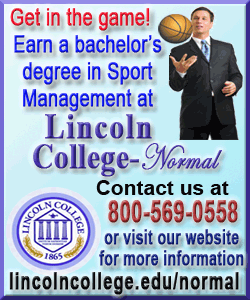 But the point here is not to exclude those two sports, because like wrestling, the Olympics provide their only real turn on a global stage. Rather, it's the way the IOC tries to cash in by piggybacking on formerly taboo pro sports and pandering to whatever demographic holds sway at the moment. That's why the Winter Olympics look more and more like the "X Games," and why basketball, soccer and tennis -- with golf and rugby on the way -- are now "core" sports, even though they're chock-full with paid mercenaries and boast championships way more prestigious than anything the Olympics could offer.
There's a handful of other sports whose inclusion is just as hard to justify. A few are the exclusive province of the rich, such as equestrian and sailing, and others are just downright silly, such as synchronized swimming and rhythmic gymnastics. Like wrestling, even fans of those sports don't know all the rules and the scoring is hard to follow. But the same could be said about figure skating, for that matter. Apparently all of them, save wrestling, have enough friends in high places.
In the coming months, we'll find out how many friends wrestling can pull together in a bid to convince the IOC to reverse course. The executive board meets in May to make a final proposal on which sports should be included in 2020, with a final vote scheduled for September. Wrestling now joins seven other sports, including roller blading, wakeboarding and wushu -- a martial art -- vying for a spot. Olympics observers doubt wrestling has a chance to get back in, but judging by the angry reaction that bounced from one side of the world to the other, it won't head for the exits without a fight.
"If we don't fight, we're going to die," said Rulon Gardner, the U.S. gold medal heavyweight whose victory over previously unbeaten Russian Alexander Karelin, dubbed "The Miracle on the Mat," provided one of the Games' most memorable moments ever. "At this point, it's time for everybody to man up and support the program."
[Associated Press; By JIM LITKE]
Jim Litke is a national sports columnist for The Associated Press. Write to him at jlitke@ap.org and follow him on http://twitter.com/JimLitke.
Copyright 2013 The Associated Press. All rights reserved. This material may not be published, broadcast, rewritten or redistributed.