Anderson leads Senators to 2-0 win against Sabres
Send a link to a friend
[February 13, 2013] OTTAWA (AP) -- Craig Anderson made 42 saves and Erik Karlsson and Erik Condra scored goals less than two minutes apart in the second period as the Ottawa Senators defeated the Buffalo Sabres 2-0 on Tuesday night.
Anderson, who picked up his second shutout of the season, was especially sharp in the third period with the Sabres pressing for the tie as the Senators snapped a mini two-game slide.
Ryan Miller made 29 saves in taking the loss for Buffalo.
Scoreless after the first period, the Senators had a number of great chances in the second but couldn't beat Miller until Karlsson moved in shorthanded and blasted a shot just over the Buffalo goalie's left pad at 15:20.
Condra then doubled the Ottawa 1:54 later, banging home a loose puck off a scramble in front Miller's goal.
Daniel Alfredsson had a chance to open the scoring for the Senators on the power play prior to the two-goal barrage, but the Ottawa captain's one-timer missed the net with Miller at his mercy.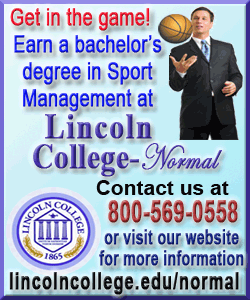 Buffalo had a chance to get back in the game midway through the third when Ottawa's Jim O'Brien went off for holding and Kyle Turris was whistled for high sticking to set up a two-man advantage for 14 seconds. But Anderson and the Senators penalty killers did the job against a Sabres power play that finished the night 0-for-4.
Ottawa's Jakob Silfverberg had a chance to stretch the Senators' lead to three on a power play later in the period, but Miller sprawled to make a diving save at the side of the Buffalo net.
The Sabres held a 13-7 shot advantage in the first period but couldn't solve Anderson.
Ottawa finished 0 for 8 on the power play.
Notes: Ottawa visits Pittsburgh on Wednesday, while Buffalo is home to Boston on Friday. ... Attendance at Scotiabank Place was 18,429.
Copyright 2013 The Associated Press. All rights reserved. This material may not be published, broadcast, rewritten or redistributed.