Bicycle trails
Jeff Martin, an engineer with the Farnsworth Group, was present at the meeting to provide an analysis of their work so far. Martin spent time in Logan County over the past few months locating potential areas for bicycle trails in the near future. He has also sought public input for the overall plan.
Martin brought a number of maps to the commission. The maps were of potential trail layouts in the county, with an emphasis on Lincoln and Atlanta.
Martin told the committee that the document Farnsworth has assembled will allow the county to have a plan available when the local governments seek federal funding for construction.
"Logan County is kind of a linchpin," said Martin. Logan County is situated between McLean and Sangamon counties, and McLean County has also been working on bicycle trails over the past several years. He added that McLean has been working lately on extending a trail from Shirley to Funks Grove.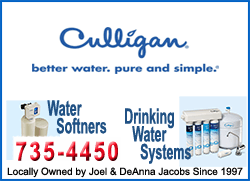 Martin recommended that the county begin with a Route 66 trail plan or an interurban plan. "Everything else works off of that, and it's phased in priority," he said. Martin said that objectives should be set in increments over the next 10 years.
Martin's document also provided examples of bicycle trail types, such as off-road trails or enhanced-shoulder trails.
The document contained some cost estimates with several possible totals, depending on what the plan would resemble in the end and how much work would be involved in construction.
Derrick Crane expressed a concern with the potentially high costs of this plan, citing an example of one of the more expensive possibilities costing $21 million total. Bret Aukamp responded, saying that the costs for such a plan are expected to be high, and the numbers could still change in the future.
"This is a ballpark estimate," said Aukamp.
Aukamp also said that this is a working document, and one of the other steps that would have to be taken would be identifying who would have jurisdiction over sections of the plan.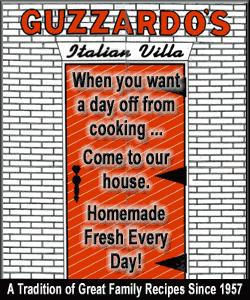 Commission member Bill Martin said the county should try to work on this project like McLean County has, working slowly on the plan over several years and taking every opportunity to obtain grant money for it.
The discussion on the bicycle trail plan will likely continue next month.
Comprehensive plan
Zoning officer Will D'Andrea told the commission members that he has been gathering survey results from the members on their priorities. D'Andrea intends to compare these results with the results of a 2007 survey. The results will provide the commission with a bit more direction in updating the plan.
D'Andrea told the commission he would bring those results to next month's meeting.
Election of officers
Bill Graff and David Hepler, the chairman and treasurer respectively, were both absent for the meeting. Prior to the meeting, both had told commission members that they would retain their positions should the commission agree to it. Jim Fuhrer, the vice chairman, also said that he is willing retain his seat.
All three officers were unanimously re-elected.
Commission members present were Lincoln Mayor Keith Snyder, Fuhrer, Blair Hoerbert, Bill Martin, Crane, county engineer Bret Aukamp, Dean Sasse, Dave Evans and Gerald Lolling. Zoning officer Will D'Andrea was also present.
[By DEREK HURLEY]