The World Gold Council said that 4,405.5 metric tons were sold in 2012, down 176.8 metric tons, or 4 percent, from 4,582.3 metric tons in 2011. It's the first annual decline since 2009.
However, the value of gold sold last year rose to an all-time high of $236.4 billion because of the rising price for the yellow metal, which rose 6 percent to an average of $1,669 per ounce.
The council said gold demand in India, the world's biggest market, fell 12 percent last year to 864.2 metric tons. Demand fell 36 percent in the first half of 2012 as Indian buyers cut back because of new import duties, higher local gold prices and market turmoil over government plans to curb imports.
However, demand picked up again in the second half ahead of the wedding and festival season, which includes events such as Diwali. Fears of another hike in import duties also helped spur second-half buying.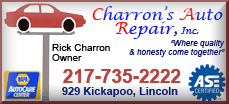 "We see time and again that cultural and religious aspects of gold buying in India surpass any restrictions and blockage," said Albert Cheng, a managing director at the World Gold Council.
Demand in China, the world's second-biggest market, held steady at 776.1 metric tons, even as the country went through a painful economic slowdown. The council said that while China's rebound from the slump bodes well for gold demand, "the indications are for a steady firming of demand rather than for strong growth."